After visiting Rabbit Hash, Kentucky, I headed eastward, back toward Maryland. I stopped in at Huntington, located on the south side of the Ohio River. It is one of two prominent cities in the area where Ohio, Kentucky and West Virginia meet, the other being Ashland, KY. Huntington is also the home of Marshall University. There were two places in Huntington that I wanted to see. The first was Ritter Park, which includes this ring made of iron, with stripes radiating on the inside.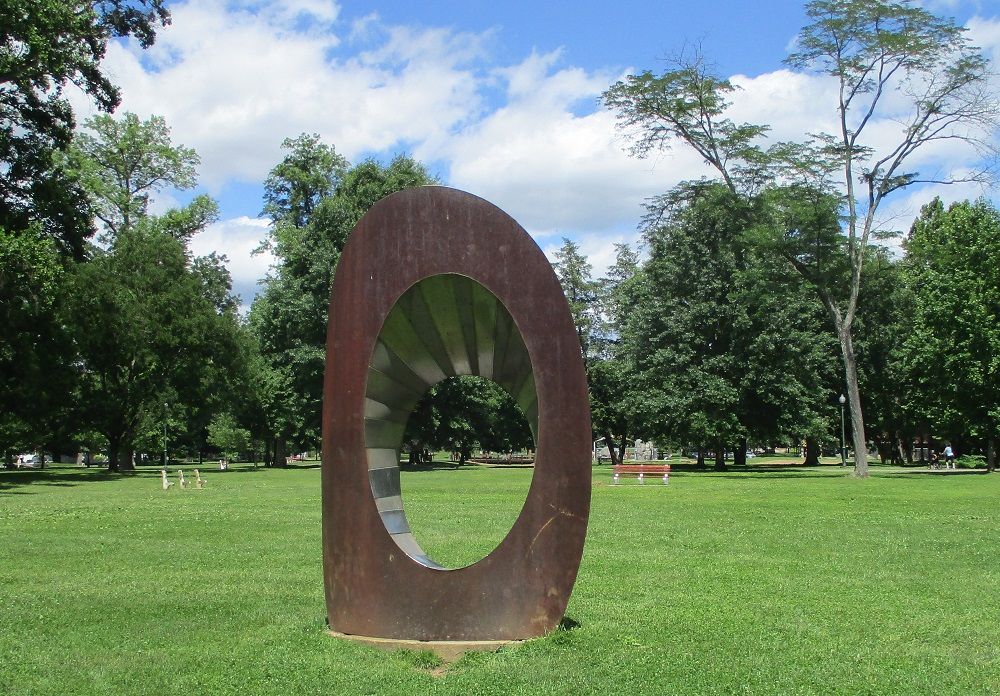 This pit of sand is partially surrounded by a stone dragon.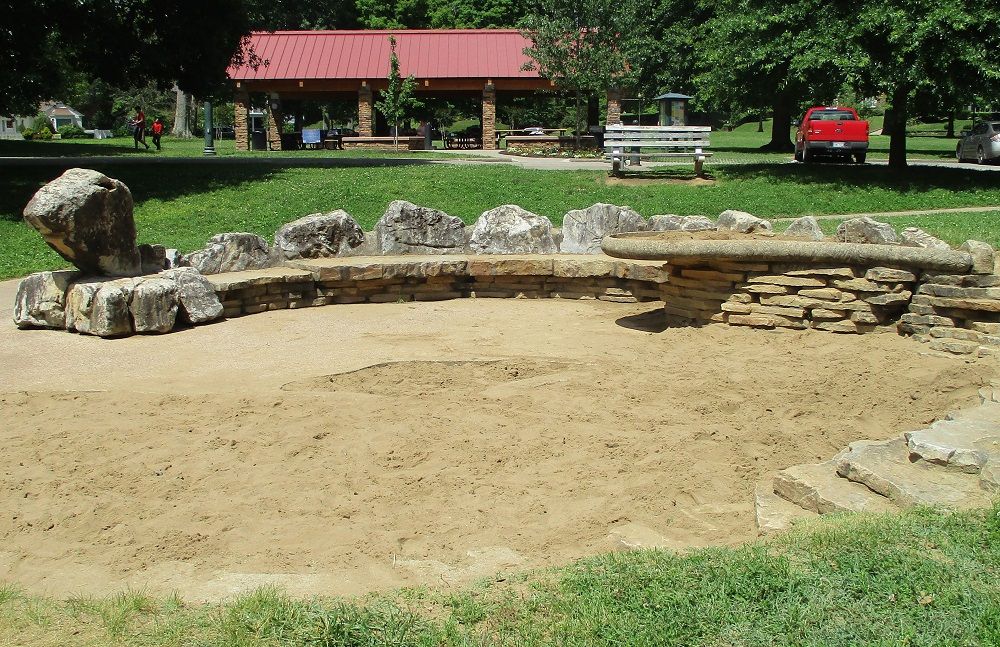 Here's the other side of the iron ring, with stripes radiating on the outside.
This pedestrian bridge spans a stream that runs through the park.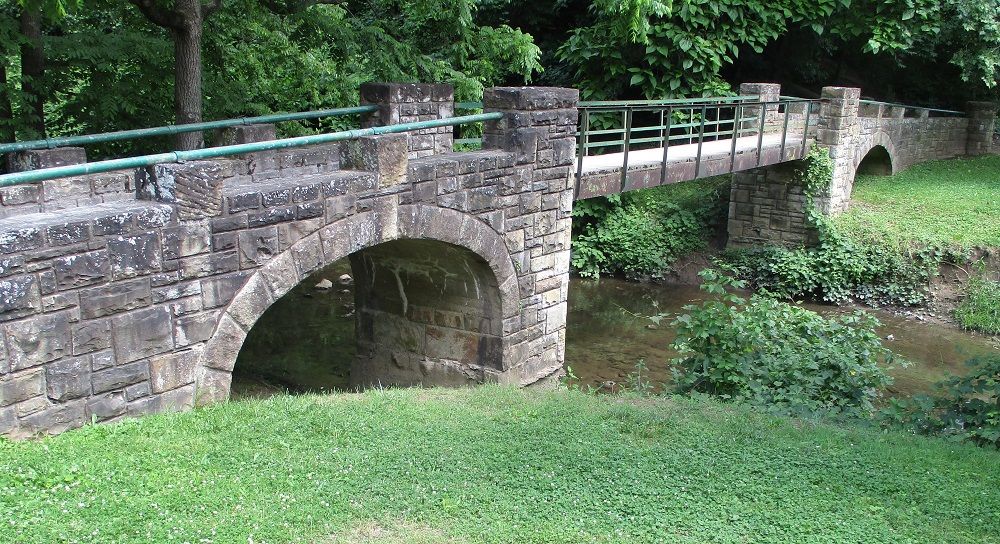 The other place I wanted to see in Huntington was more somber. In the Spring Hill Cemetery is the Marshall Memorial, dedicated to the coaches, football players and others
who died in an airplane crash in 1970
. This side of the memorial, in sunlight, shows the names of the players. You can see the numerous items left in tribute by previous visitors.
Here are two other sides of the memorial. On the right, under the heading "staff members" the sixth name from the top is
Frank Loria
, an assistant coach who had played at Virginia Tech. Head coach Rick Tolley, who name appears at the bottom of the "staff members" list, had also played for VT.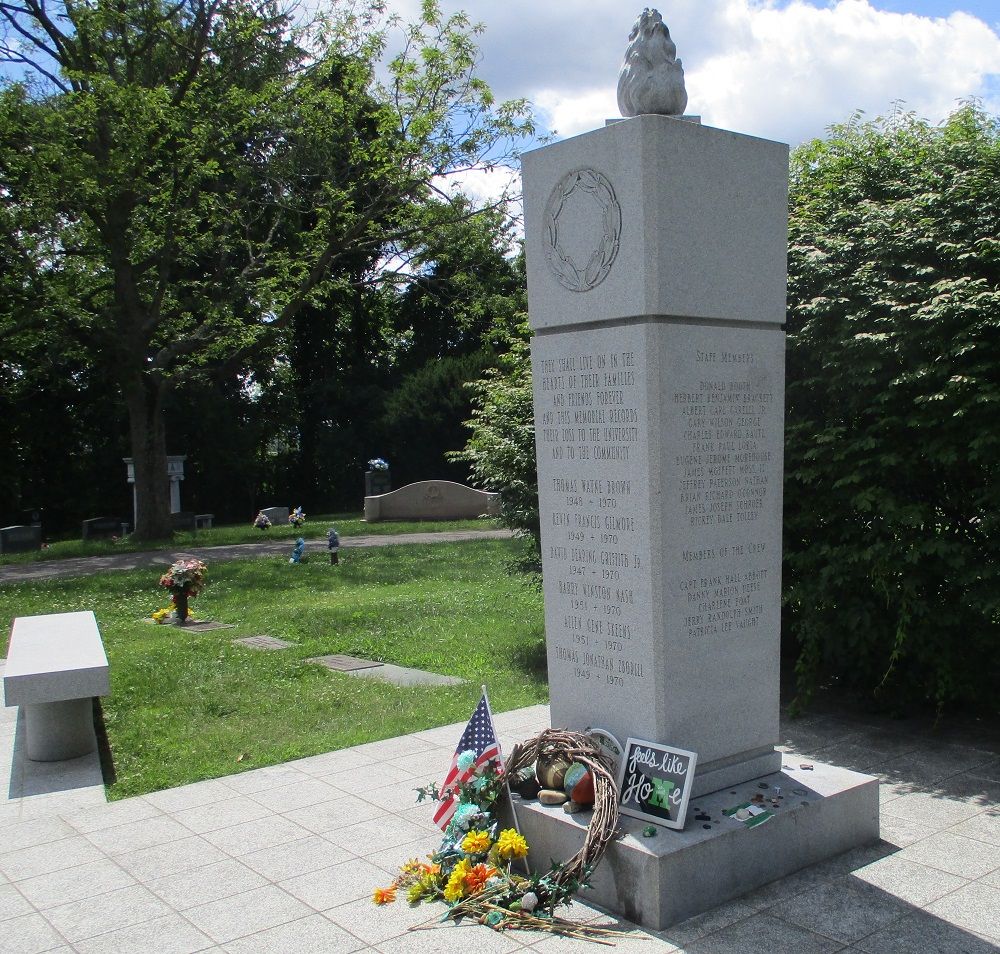 After my visit to this memorial, I was back on the road heading northward along the Ohio River. I had some other things to see before turning east and crossing West Virginia.