If you drive northward from Huntington, WV on WV Route 2, you soon get to the small community of Lesage and its noted grub joint
Hillbilly Hot Dogs
. The place includes quite a few old dilapidated vehicles such as this school bus, which the public is not allowed to enter.
The place has a "Weddin Chapel", with the "Kissin Cuzins Maryin Booth" to the left, and a van somehow driven into the tree above them.
We're allowed to enter this other old school bus, with a bicycle on its hood and another vehicle on its roof.
Between WV-2 and a stone driveway is a scaled-up moonshine still.
I suspect that the "Hillbilly Gas Station" is not a place to get gas, but to leave your gas.
This scaled-up hot dog is probably the biggest wiener in all of West Virginia.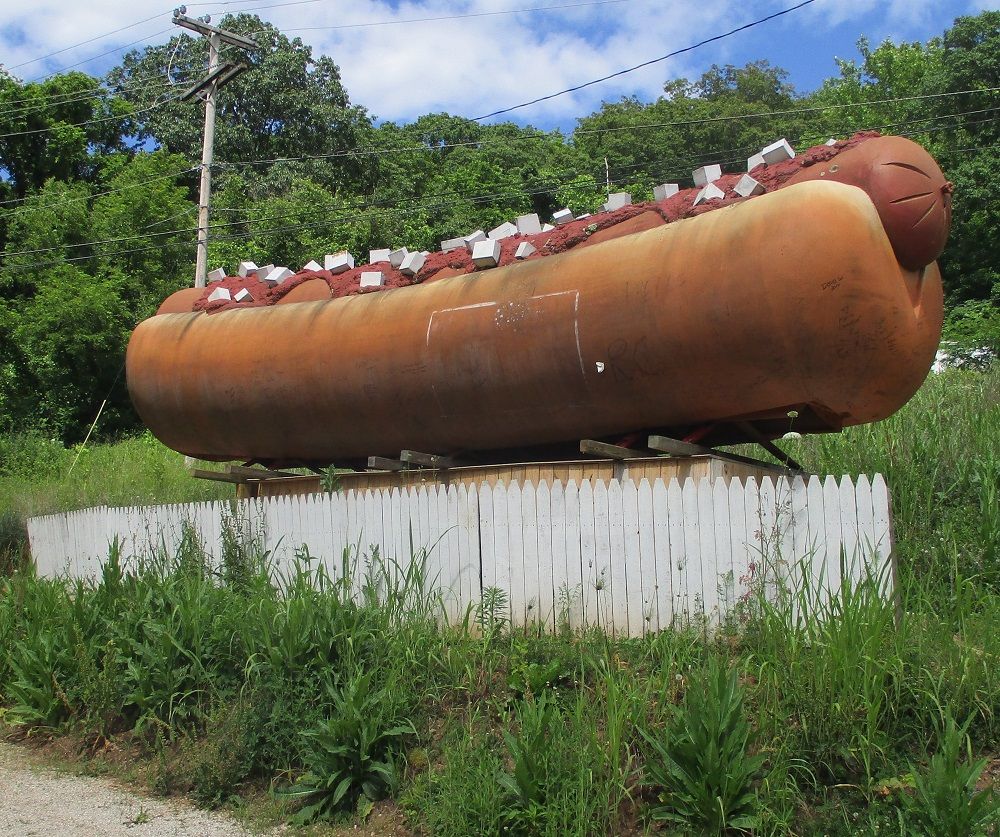 The bathrooms are guarded by Darth Vader. Beware the Dark Side!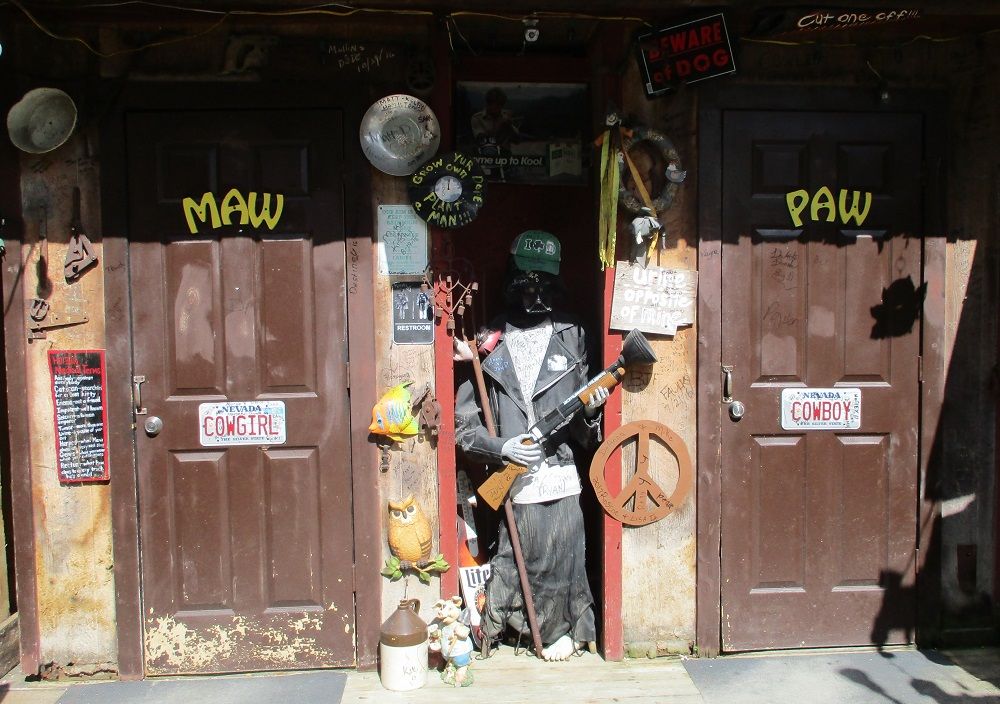 Here's some more junk - lots of it.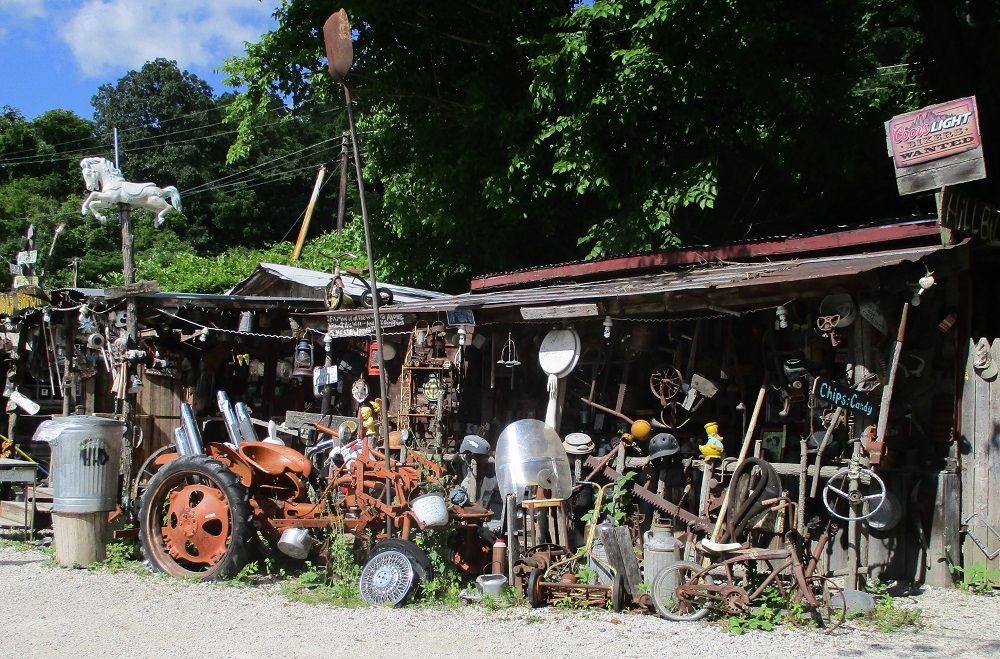 The actual restaurant is to the left of the junk in the pic just above. Its adjacent dining room comprises yet another bus. For more information go to
their website
.