After leaving the Allegheny Portage Railroad NHS in central Pennsylvania, I continued driving north and west toward Lake Erie and into Ohio. I stopped in Conneault, which occupies the northeast corner of Ohio, to visit their
railroad museum
. The Conneaut Historical Railroad Museum consists of an old New York Central depot, full of various exhibits, and some larger objects outside. Nickel Plate Road steam locomotive #755 is parked on its own track, along with several railcars.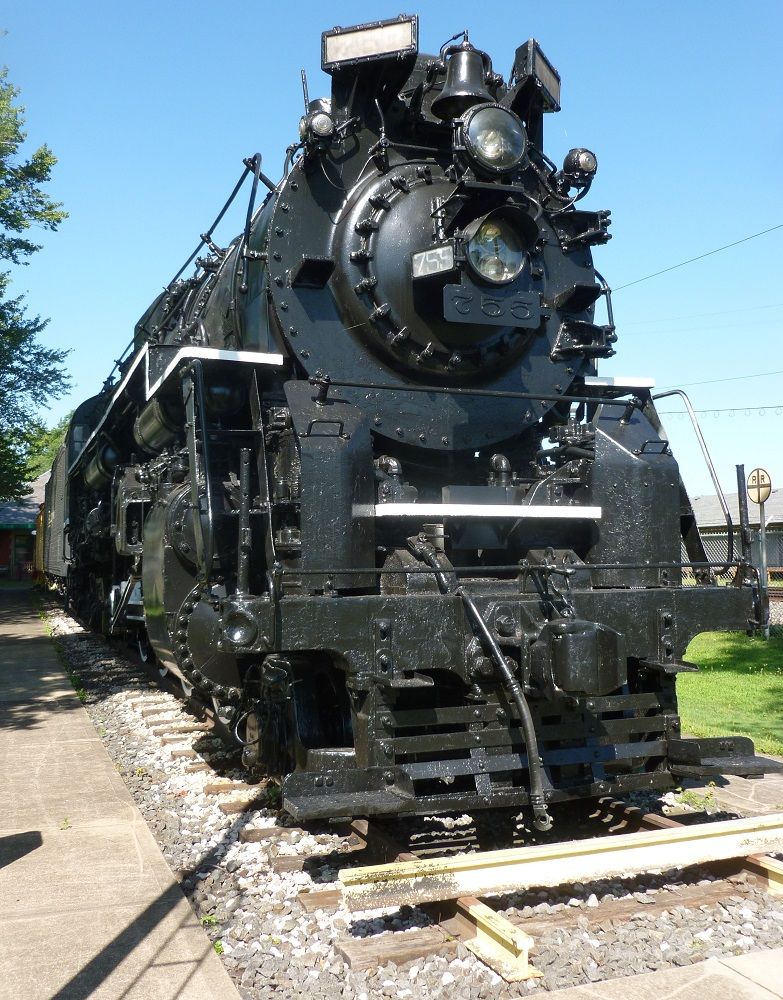 Here's one side of #755. A metal fence is in front of the other.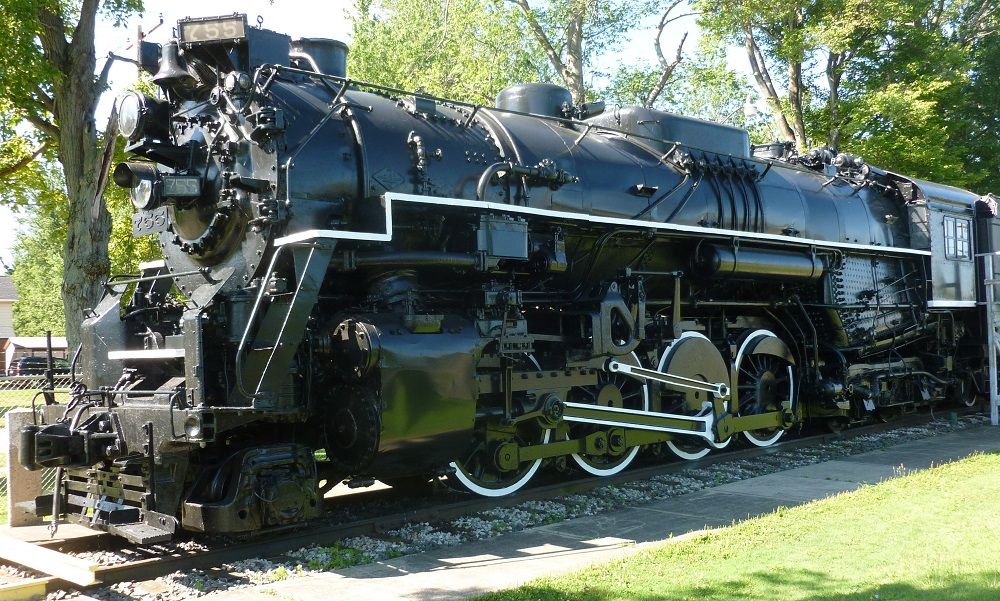 On a separate, very short track are these vehicles once used for track inspection and maintenance. Behind the fence are active tracks used by CSX.
In this shot, we can see the track inspection vehicles from their front end. To the left in the shade are a caboose and a yellow hopper car. Behind all these is the east end of the museum building. To the right is an old ball signal, along with the above-mentioned fence and CSX tracks.
This site
has some good information on early railroad signals such as ball signals.
In front of the rear of the caboose is a scaled-down steam engine.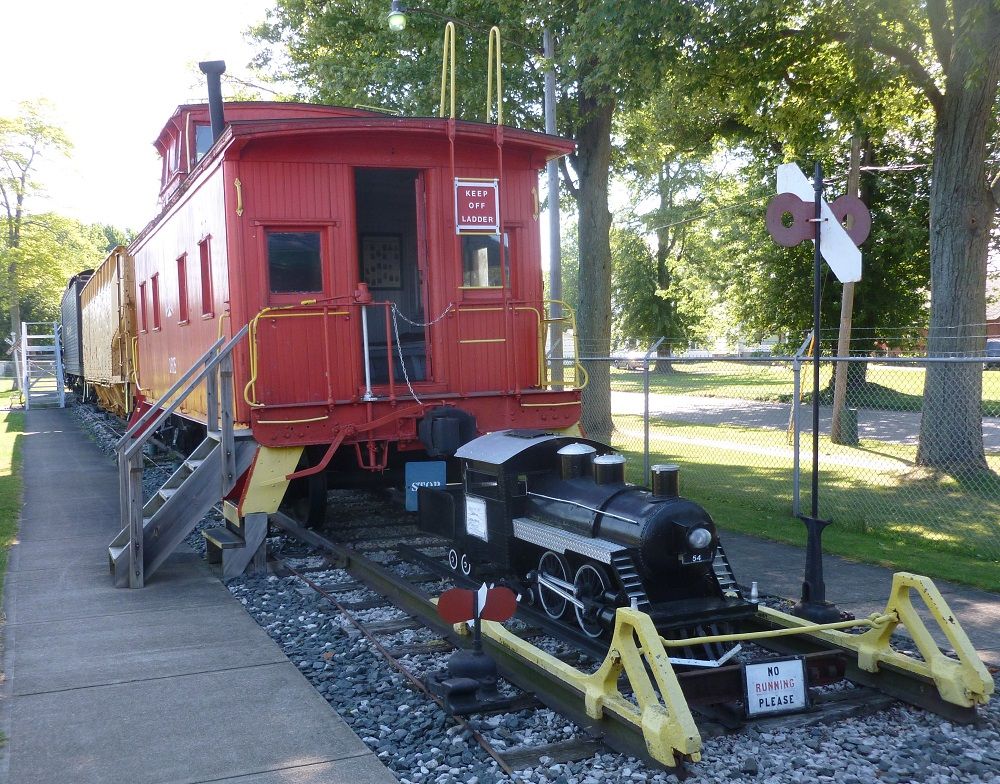 After my stop in Conneaut, I continued eastward into Pennsylvania and took a brief hike in
Erie Bluffs State Park
. From a parking lot just off State Highway 5, a trail leads northward toward the lake. The trail approaches these trees, and then passes them on the left.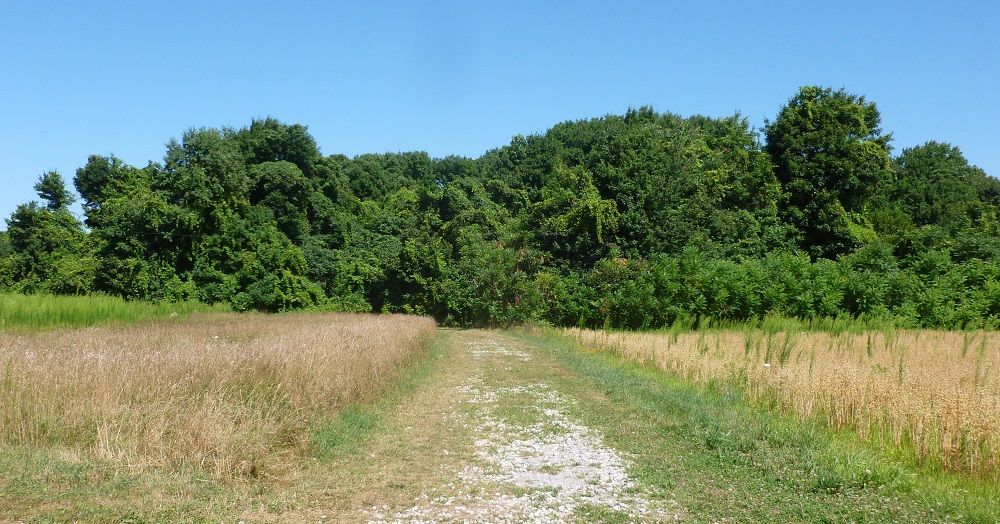 After a bit of exploration, I found a place where I could see Lake Erie without too many tree branches in the way. Somewhere just beyond the horizon is Ontario, Canada.
I eventually found my way to the southwest corner of New York. From a rest stop on Interstate 86, which is also NY State Highway 17, this is part of Lake Chautauqua.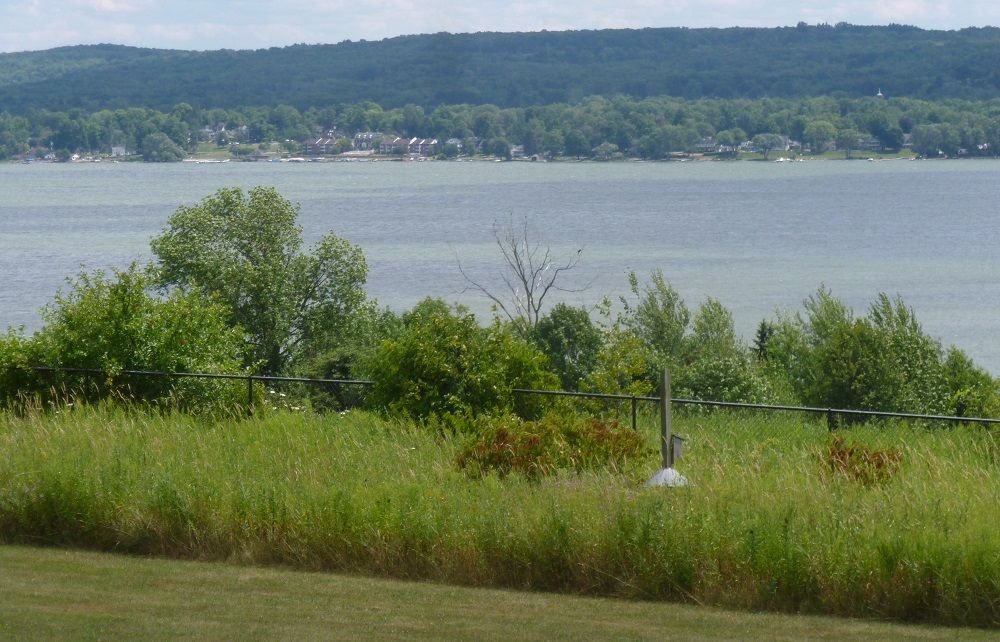 I eventually turned southward back into Pennsylvania and toward Maryland. There were and still are some more mountains to cross to get back home.