Besides the trail to Corona Arch, there are several other points of interest along Utah Route 279 south of Moab, the result of activity by earlier people and by now-extinct animal species. The two light-colored three-pointed footprints in the large slab of rock are from a dinosaur.
On the other side are the Colorado River and more rock formations.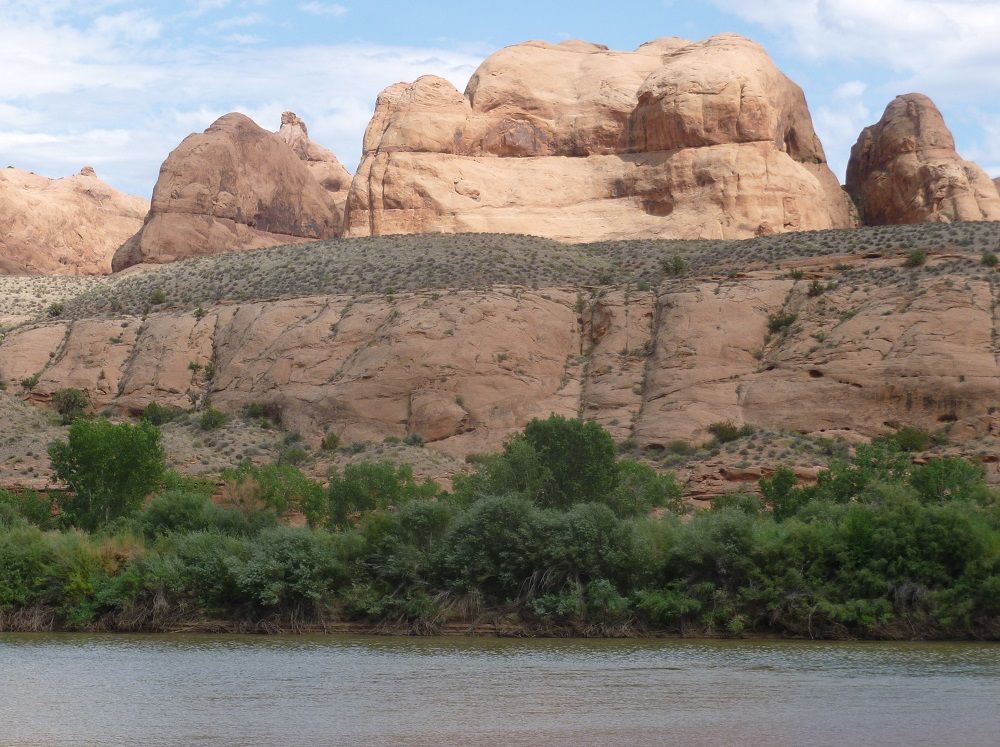 More petroglyphs appear on two adjacent panels of rock.