Southwest of Moab, Utah are some arches that are not part of Arches National Park. Two of them can be reached by, or at least seen from a trail that leads from a parking lot along State Route 279, which follows the Colorado River south of Moab. First, you have to cross some railroad tracks.
After continuing along the trail for a little bit, I could look back toward my left and see how the tracks follow the Colorado. In the other direction, the tracks go away from the river and eventually into a tunnel.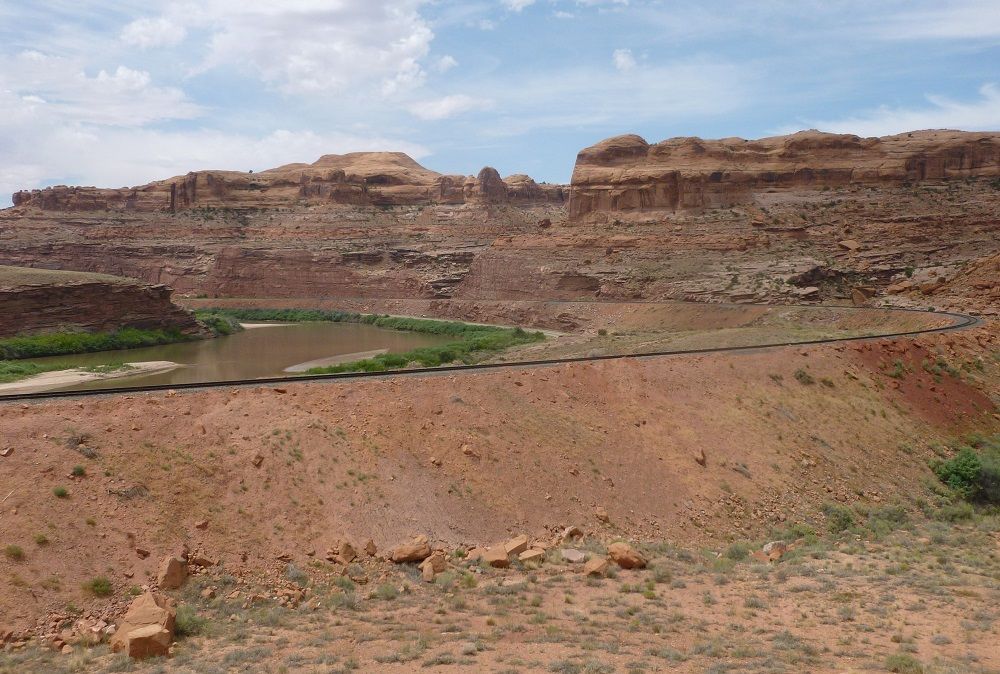 Here's a large rock formation, including an alcove near its top, looking left from the trail.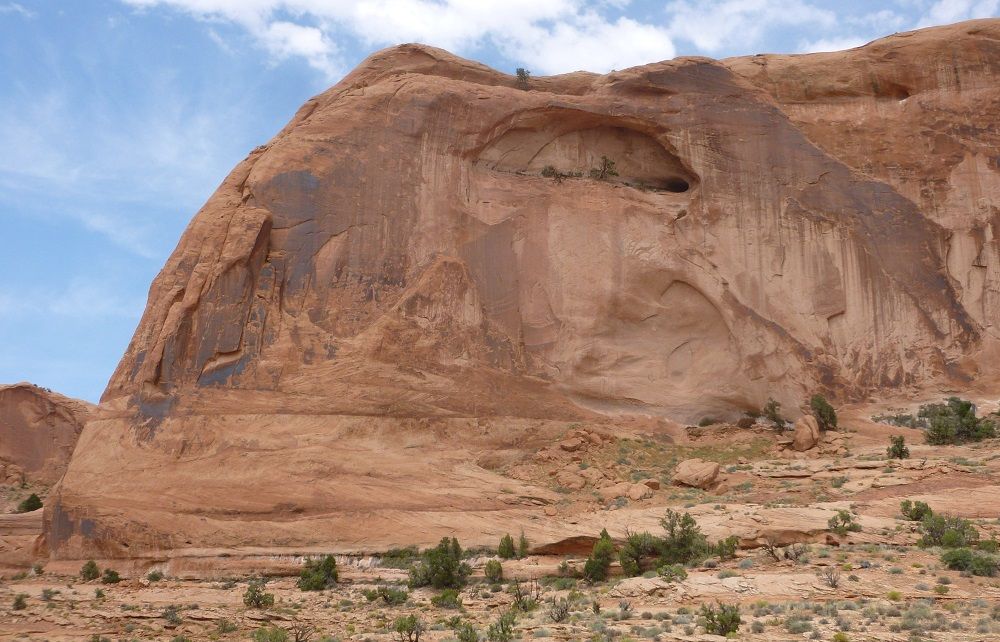 Further down the trail and to the right is another rock formation with an alcove.
There were many cairns (artificial rock piles) marking the trail. In one place, there were hundreds of them.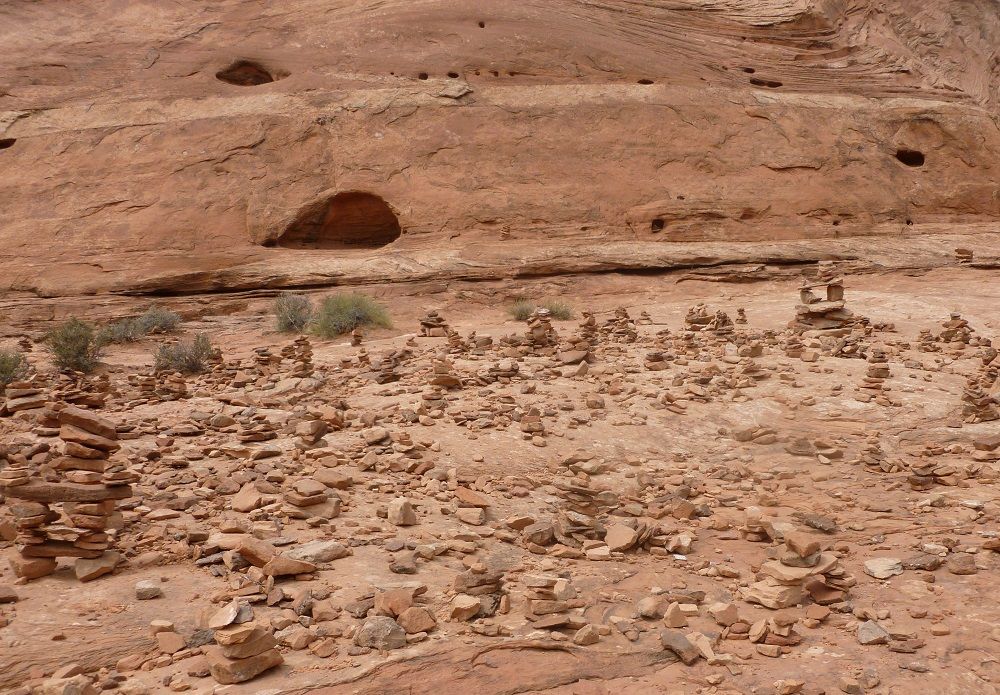 This is Corona Arch, with a rock wall behind it.
I'm not sure if this formation is called Bow Tie Arch or the Little Rainbow Bridge.
As I was getting back to the parking lot, I saw this formation that includes several domed peaks and two alcoves.