A few miles east of St. Moritz is the small town of
Zuoz
, which includes an international
boarding school
and several ski lifts. This picture shows some houses, the top of a church tower, and a ski lift on the hill in the background.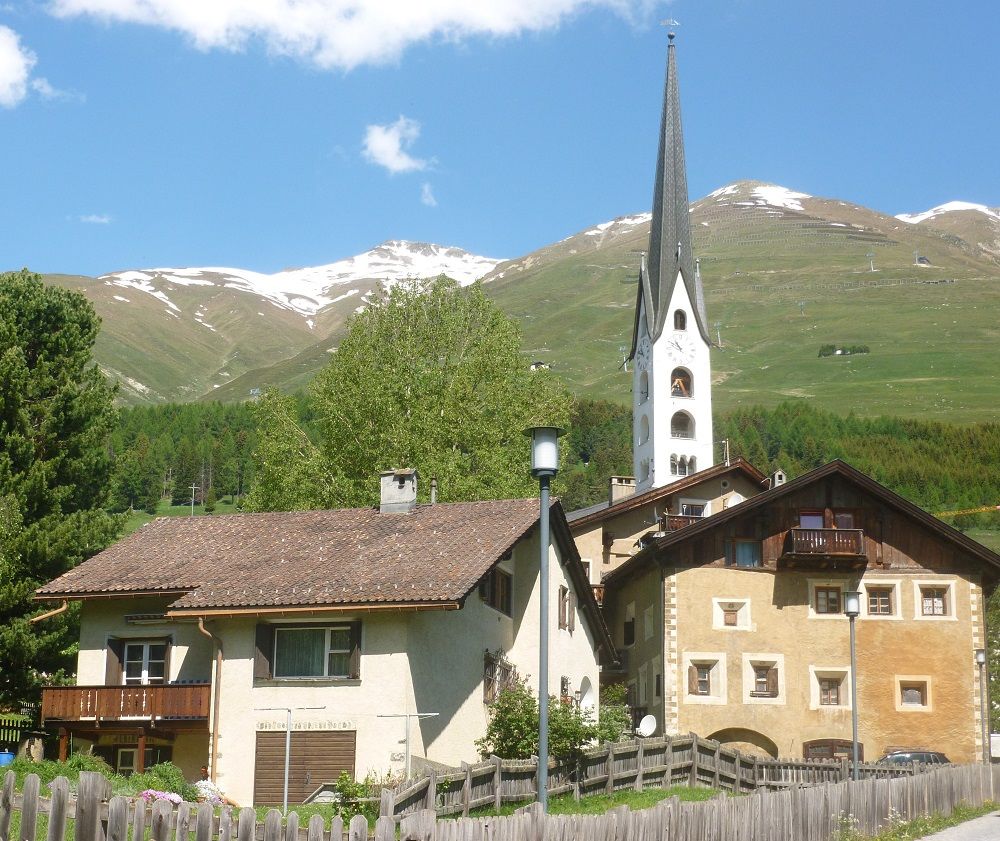 The tourists surround one of Zuoz's public water fountains. The metal fixture on top of the wooden post is in the shape of the town's symbol.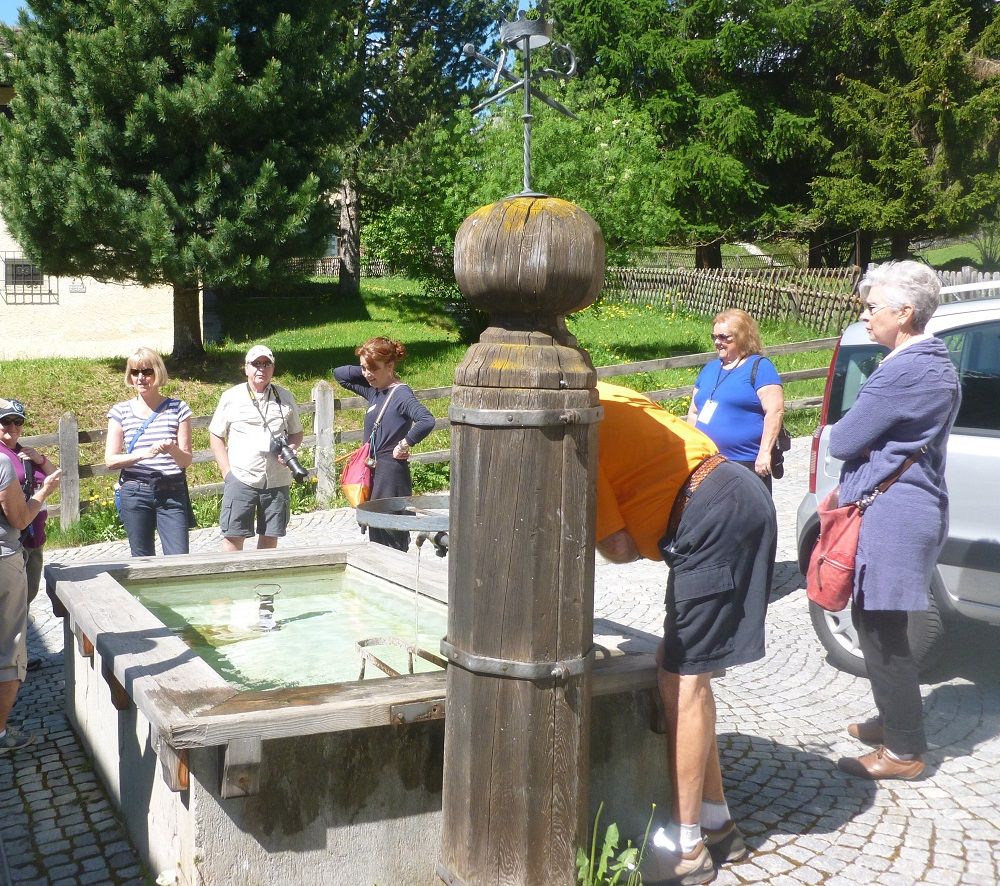 Houses with wooden balconies are pretty common in Zuoz.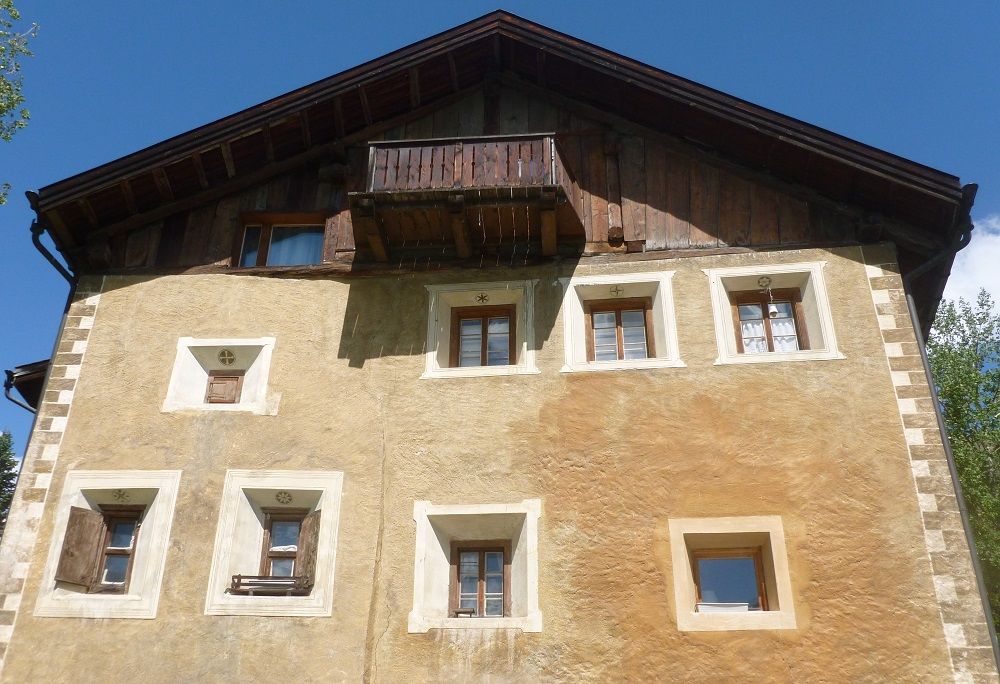 Other houses have balconies with metal railings.
In the main square, a water fountain includes a statue of a bear.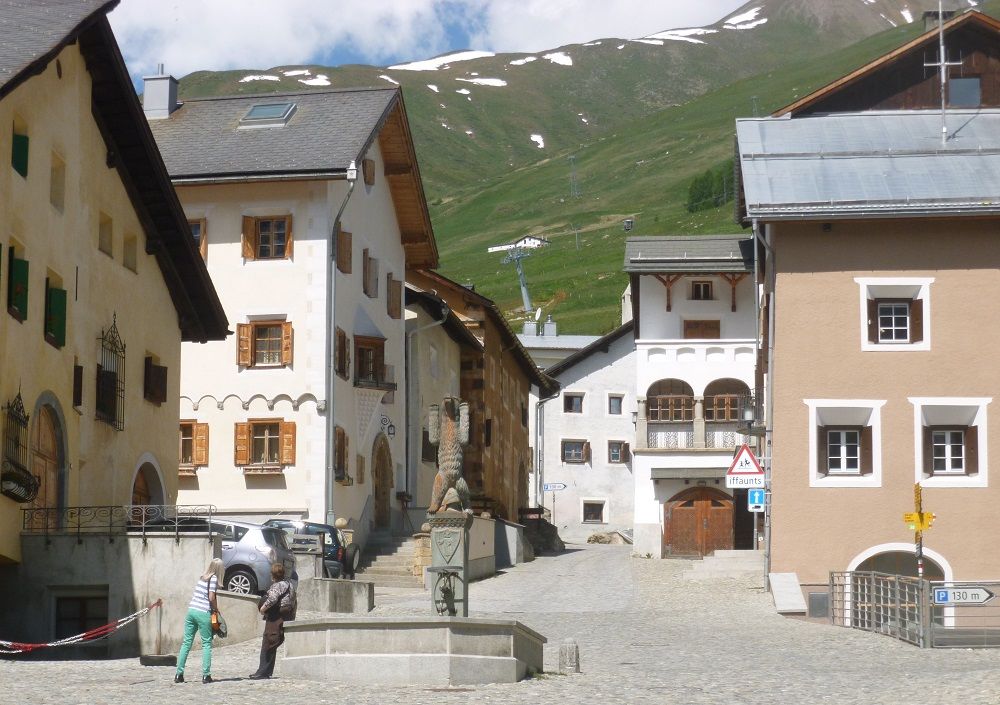 Whip it! Whip it good!
I don't know what this building is, but it might have been a school (but not the boarding school mentioned above). The
Volg
in the background to the right is a chain supermarket.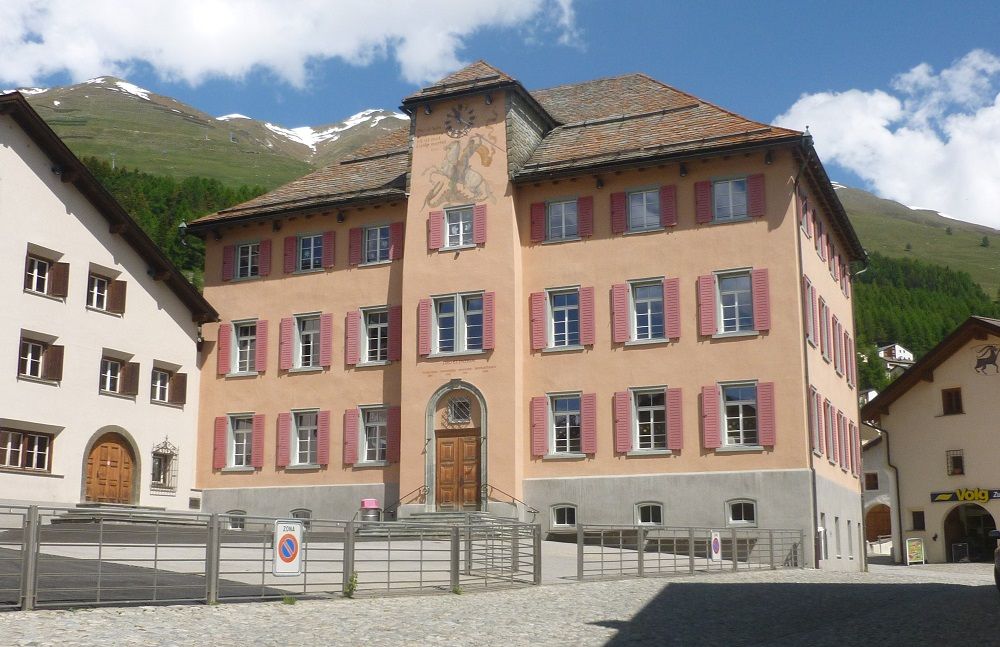 This is one of the older houses in Zuoz, built when wood was used for the outer walls.