The
Bernina Express
is a train that runs on a line of the Rhätische Bahn, climbing over the
Bernina Pass
southeast of St. Moritz, and then downhill though an Italian-speaking area, before terminating across the border in Tirano, Italy. The train runs on tracks that have a gauge noticeably narrower than the standard of 4 feet, 8.5 inches. We boarded the train at Pontresina, a few miles east of St. Moritz. While we waited for the Bernina Express, I took this picture of another passenger train in front of the Pontresina station.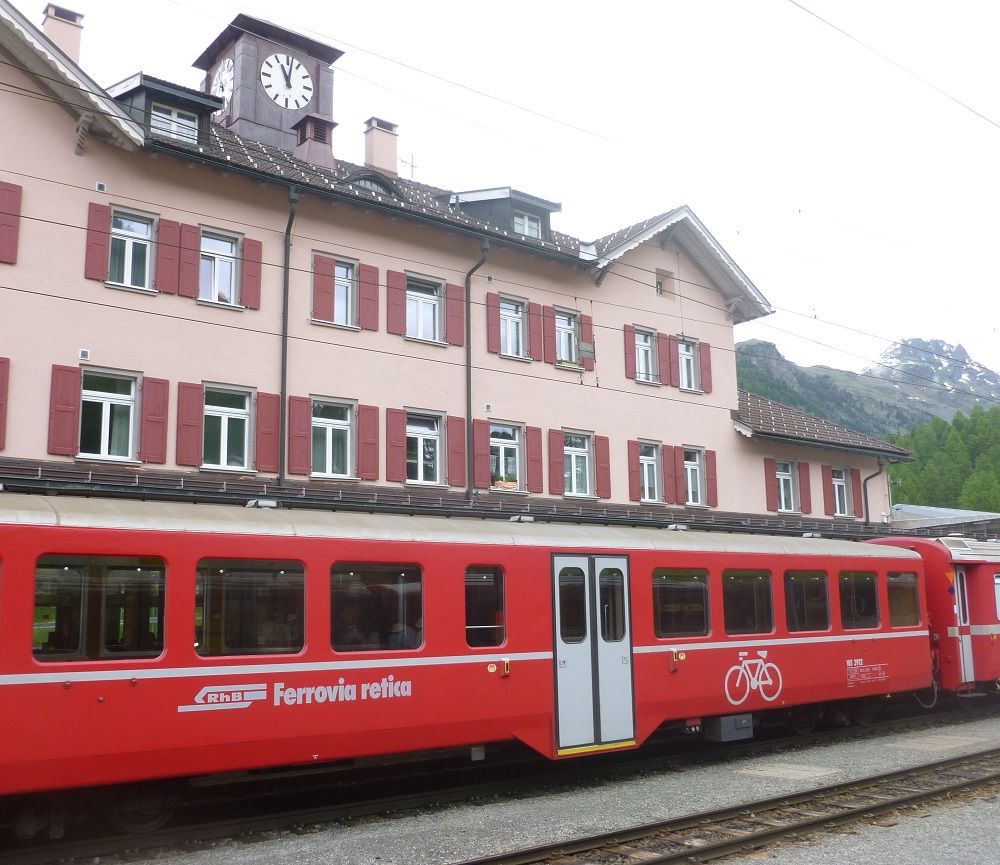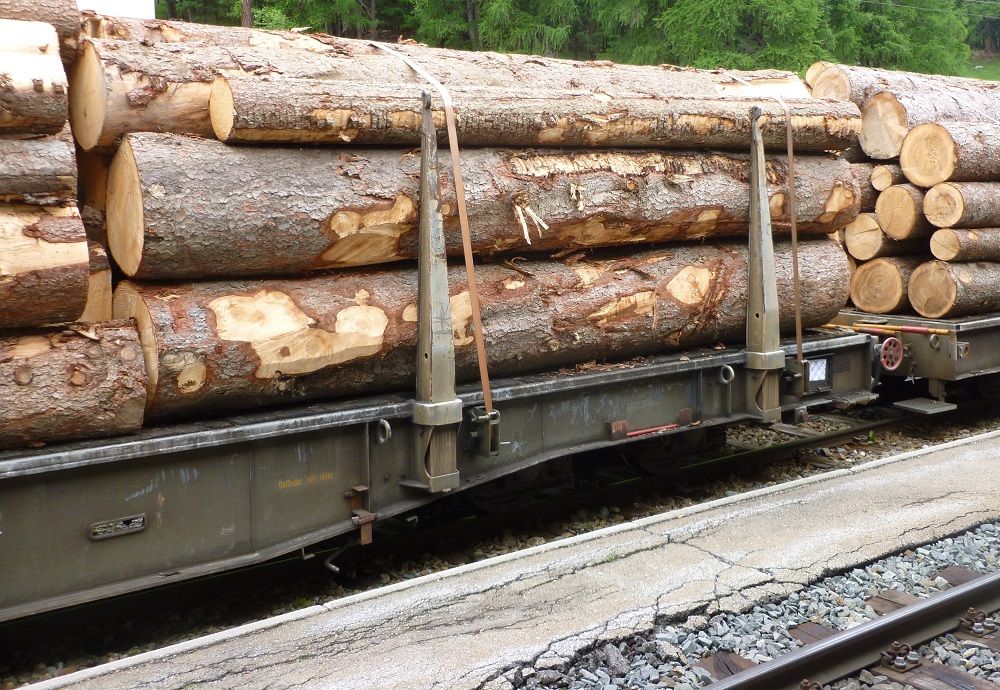 After we boarded and the trip got underway, we started to see the mountain scenery, such as this.
This next shot shows a mountain stream, and some of the difficulty with taking pictures through a train window.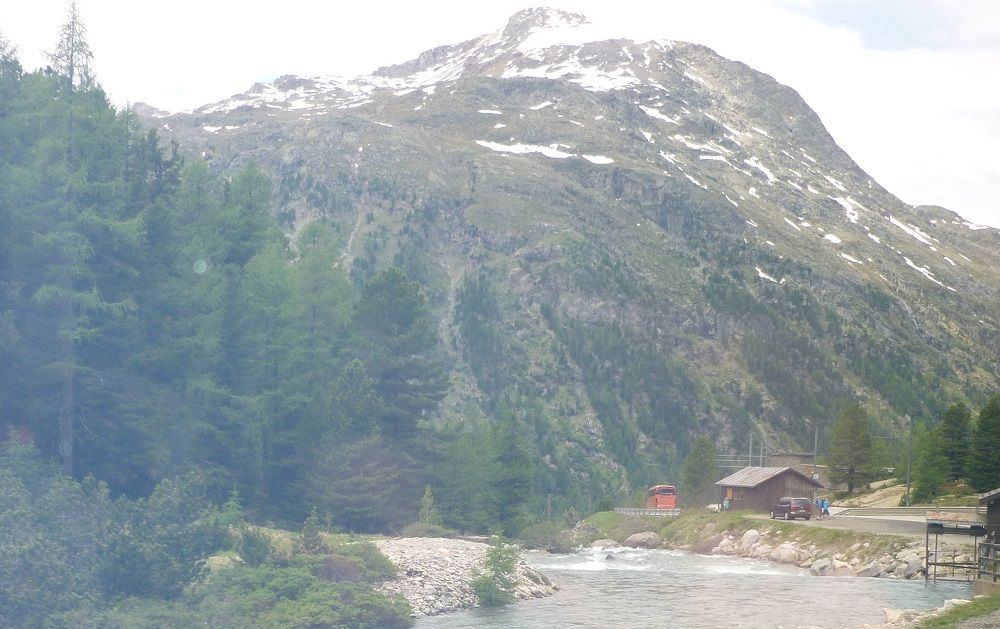 Further along the line, some mountains retain more snow.
This mountain, which from my position appeared to have the shape of a facial profile, is reflected in a lake. When I saw the yellow and blue graphic
at this website
, I realized that I'm probably not the first person to notice this.
Near the top of Bernina Pass, some mountains stand behind Lago Bianco.
The train stopped for a while at a station called Alp Grüm, near
a hotel of the same name
, giving us a chance to get out and take a few pictures. In his shot, water flows down from a glacier. Discerning the top edge of the glacier from the clouds behind is pretty difficult.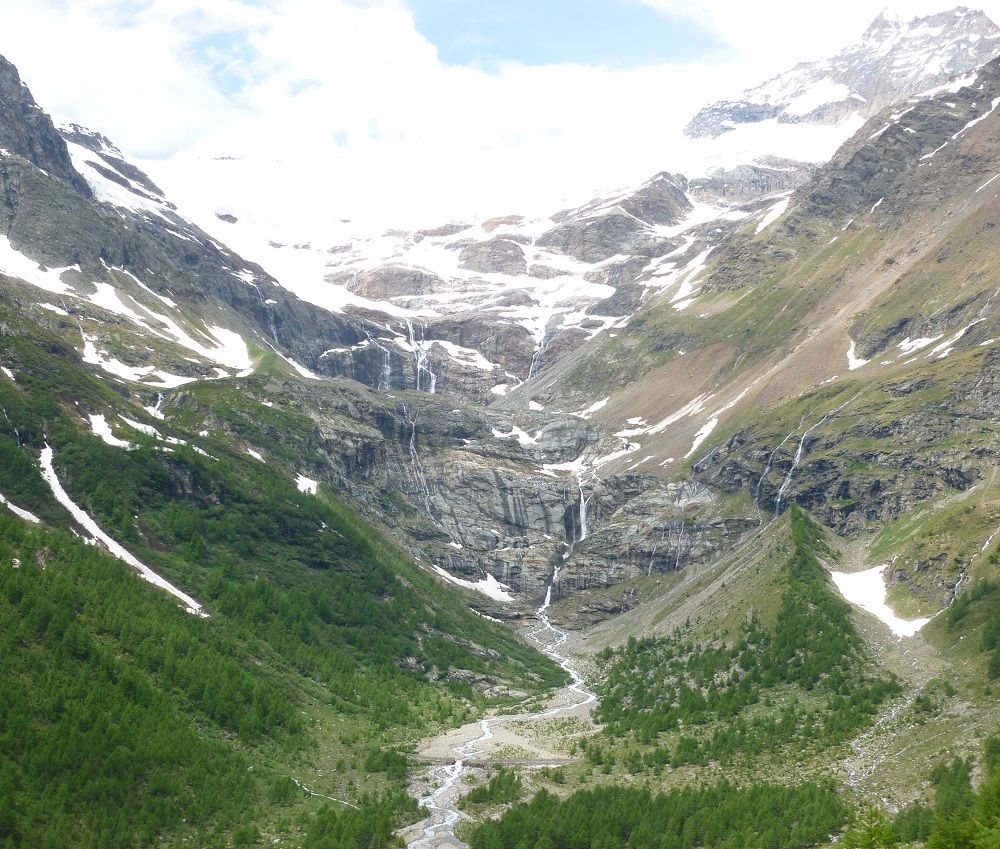 Below the glacier is this house, along with two very large rocks that most likely came down from above.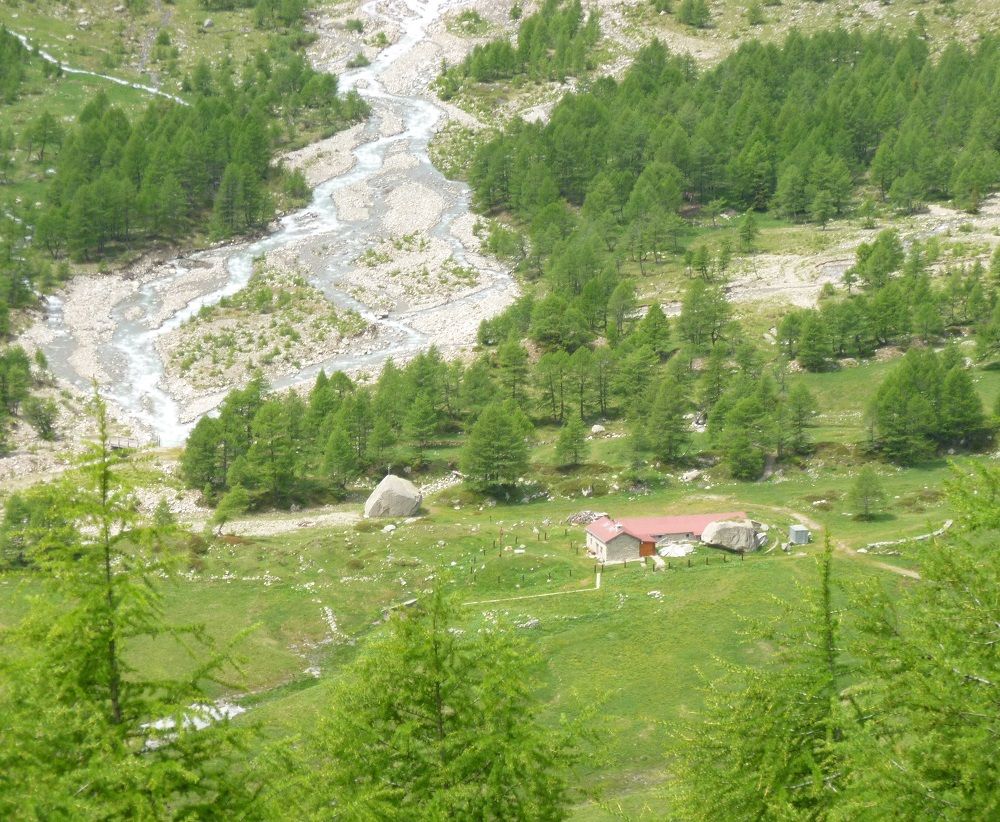 You know you're high up when you can see a helicopter below you. This one was carrying away a tree that had been cut down.
That's all for Part 1. More of the Bernina journey and a look at Tirano are coming soon.