After arriving in the Netherlands, I was put on a bus, along with my fellow travelers, which took us to the
Zaanse Schans
area of
Zaanstad
, a city on the Zaan River. ("City on the Zaan" is what the name means.) Even with the delays at Schiphol Airport, we had arrived before our accommodations were ready. In
Zaanse Schans
, we were treated to a demonstration wooden shoe-making, and then given time to walk around some nearby windmills, such as these.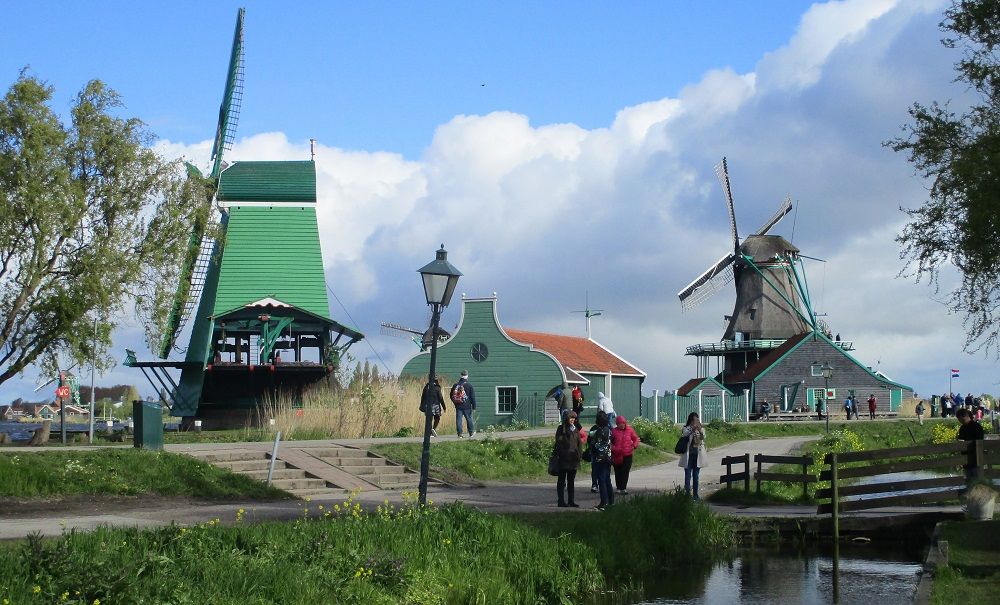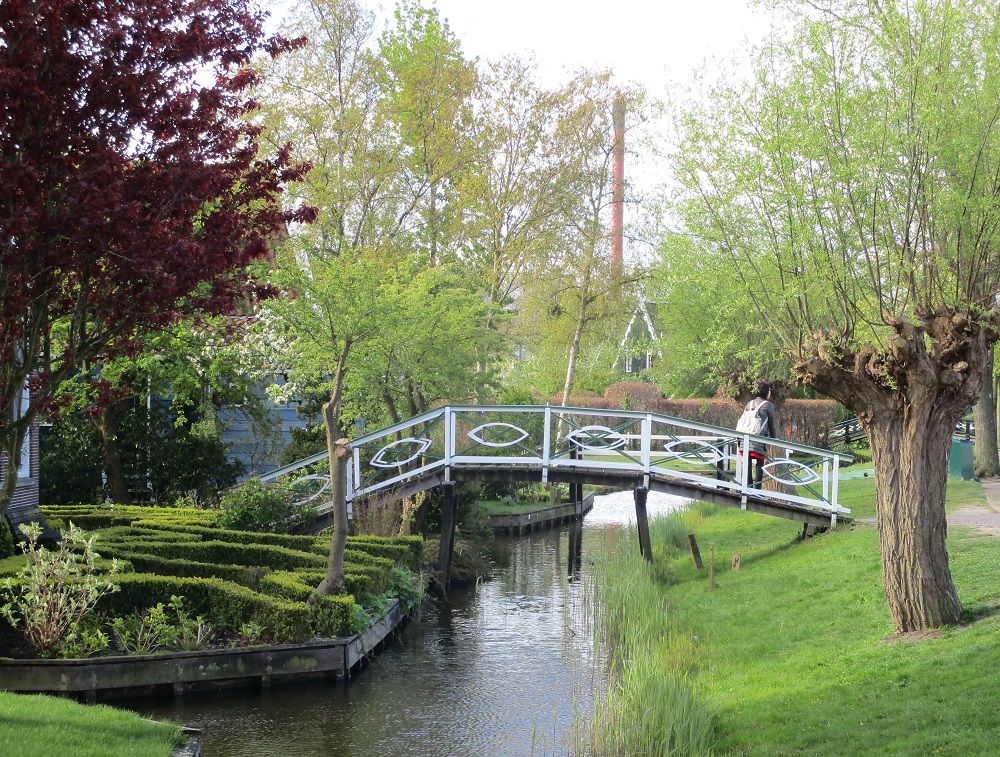 Here's another windmill....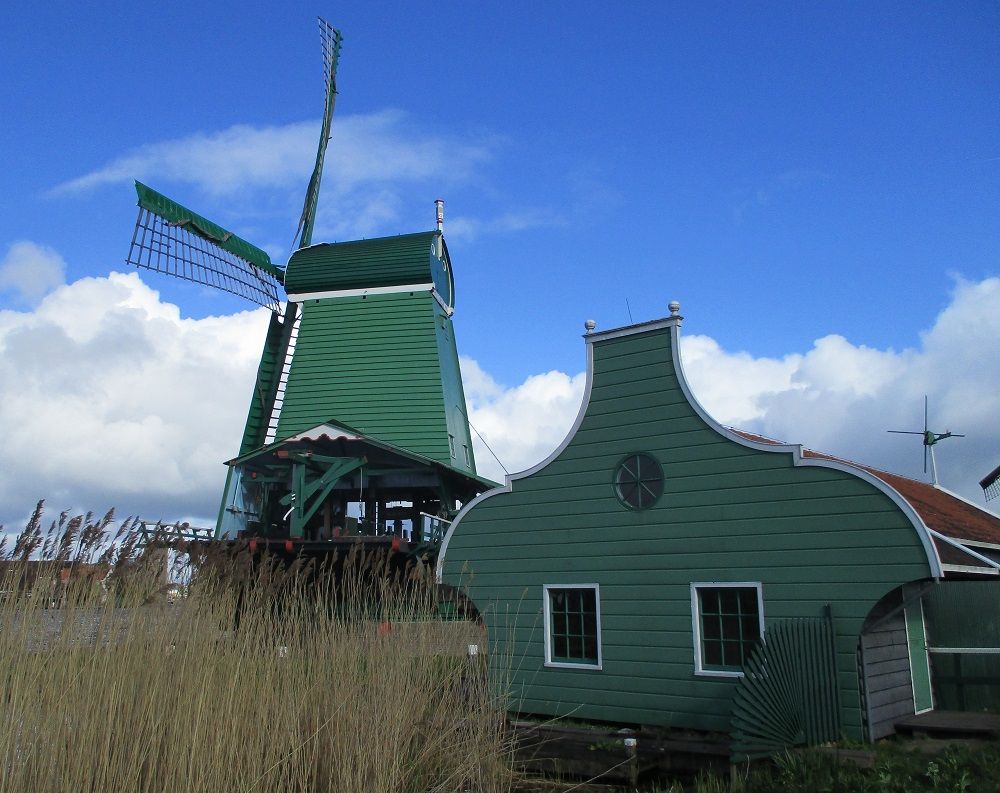 ....and one with it's own dock, with others in the background....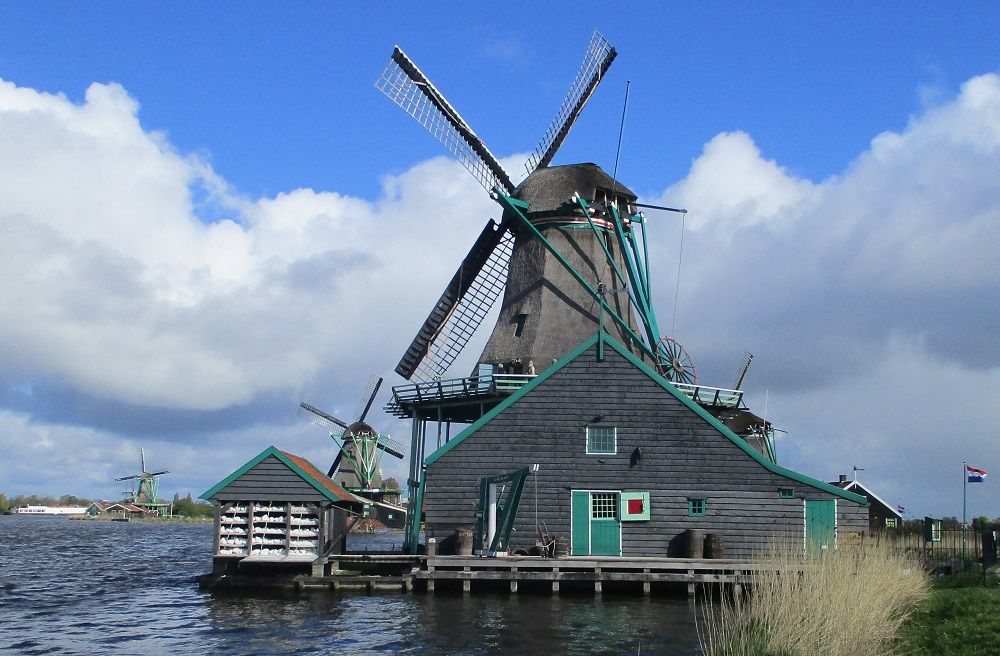 ....and two more.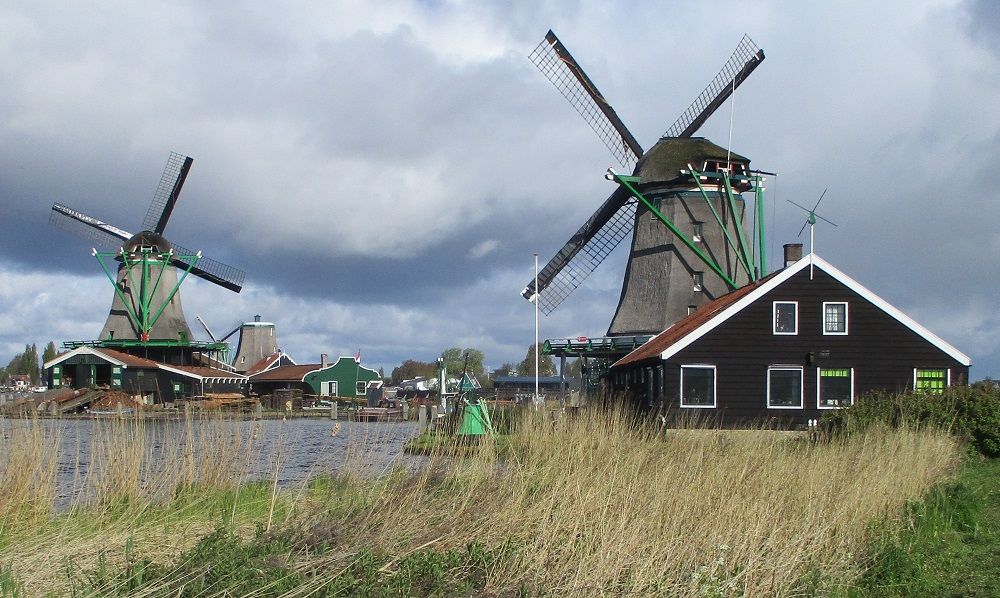 This is the view across the Zaan.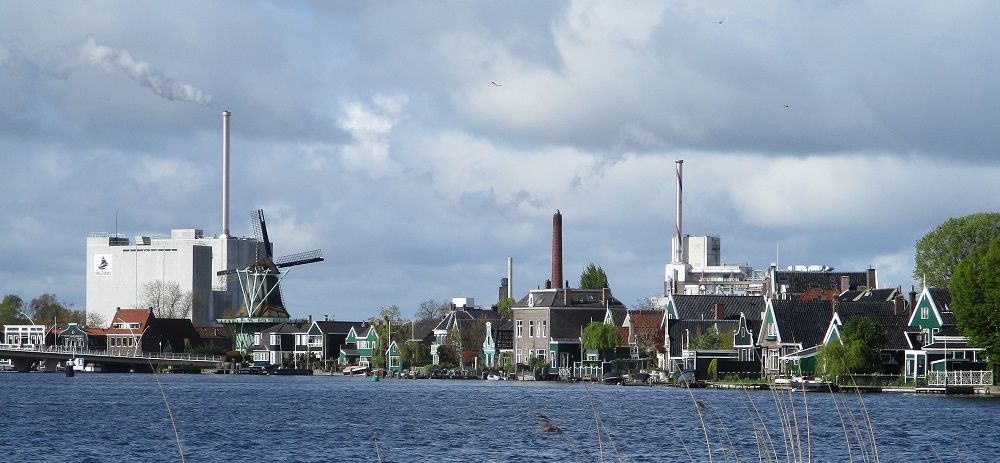 We were later taken to
Amstelpark
, where sheep and birds of various species coexist peacefully.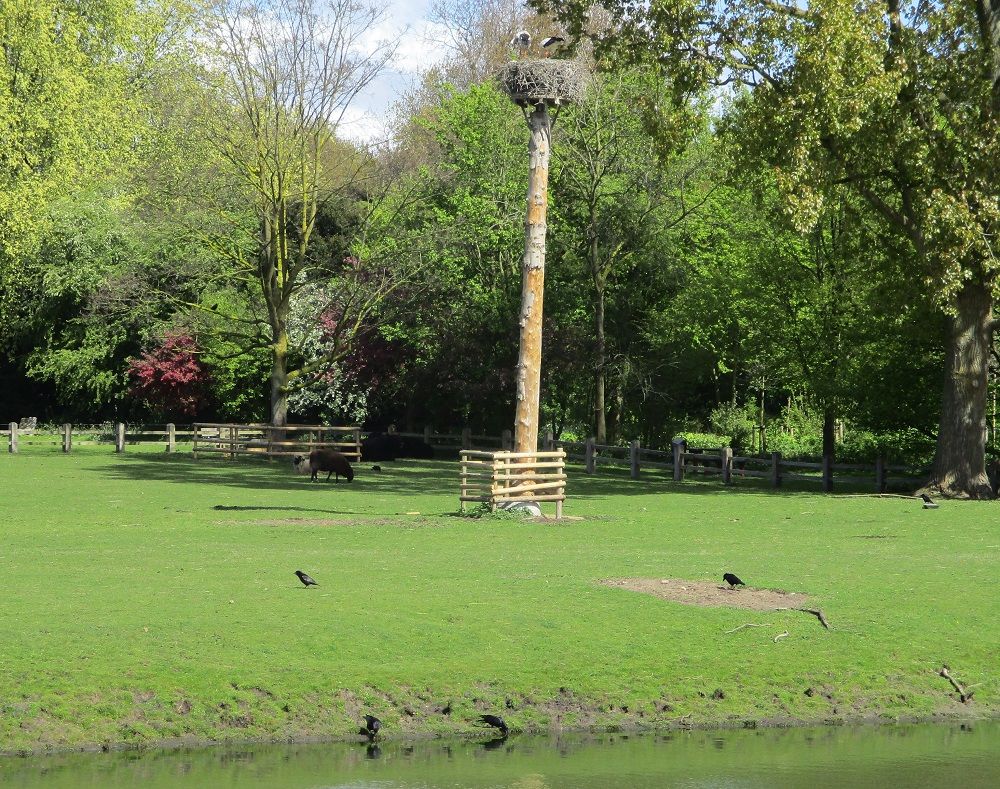 Across the street from the birds and sheep was, you guessed it, another wind mill.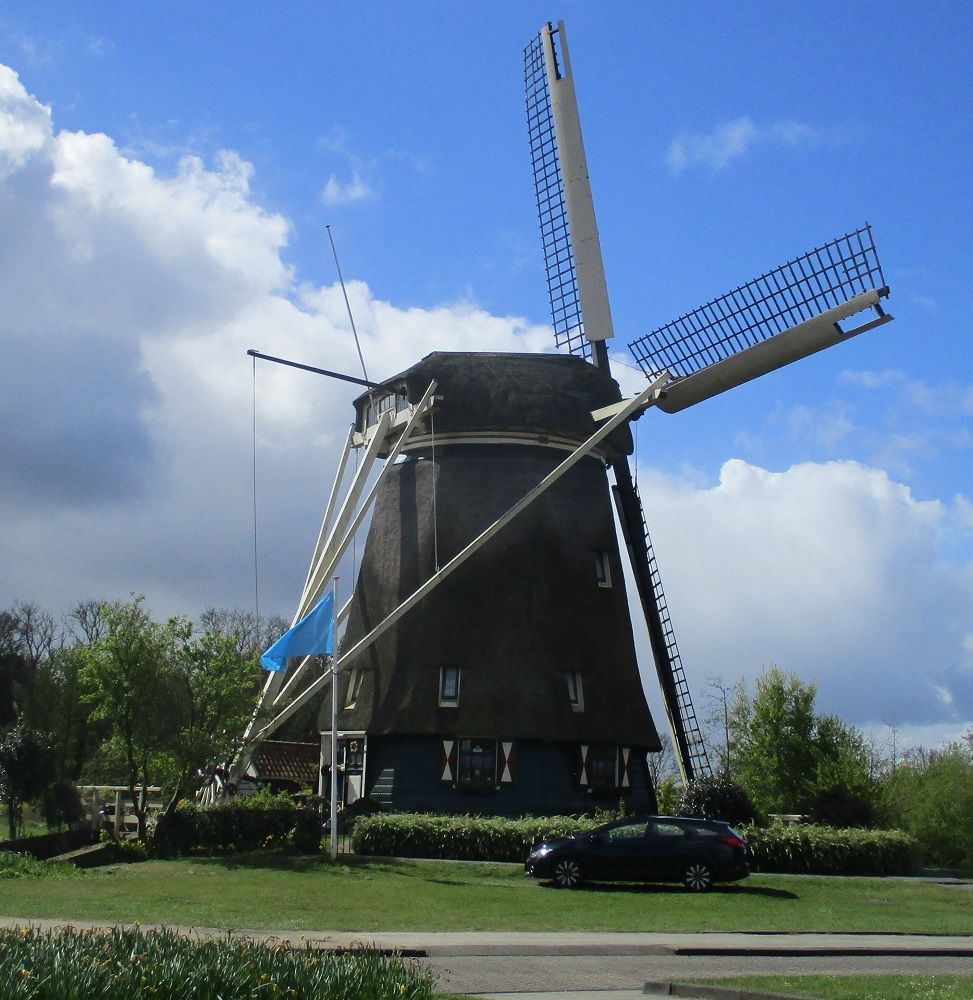 We were later given a boat ride on some of Amsterdam's canals. This bridge is the first of seven which allegedly go over the section of canal beginning here.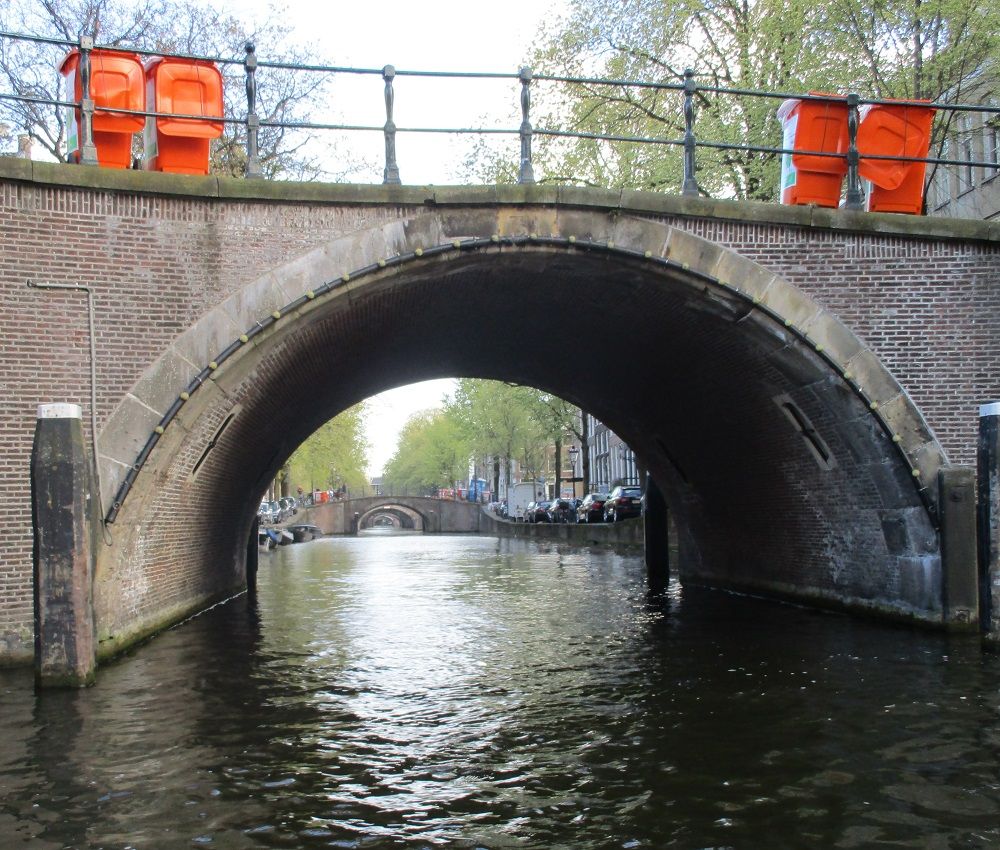 Our accommodations were themselves on a ship, of a type which is permitted to sail on inland waterways (canals, rivers and lakes), but not legally allowed on the ocean. This provides the convenience of having to unpack only once during the trip, and allows coordination with local buses that bring us to our specific destinations. But as we shall see, some places require even more logistic coordination.