That's right, my visit to Brugge was a repeat. I stayed there in 2005. During that trip, Brugge was the base from which that tour group explored other parts of the country. This time, Brugge was a full day tour, as we went between Veere, Netherlands to Antwerp. (I visited Antwerp 12 years ago, too, but that will be another post.) Because both French and Flemish (which is often regarded as a dialect of Dutch) are commonly spoken in Belgium, Brugge is also known by its French name Bruges.
We entered the city from the south and soon came upon
Lover's Lake
and its environs.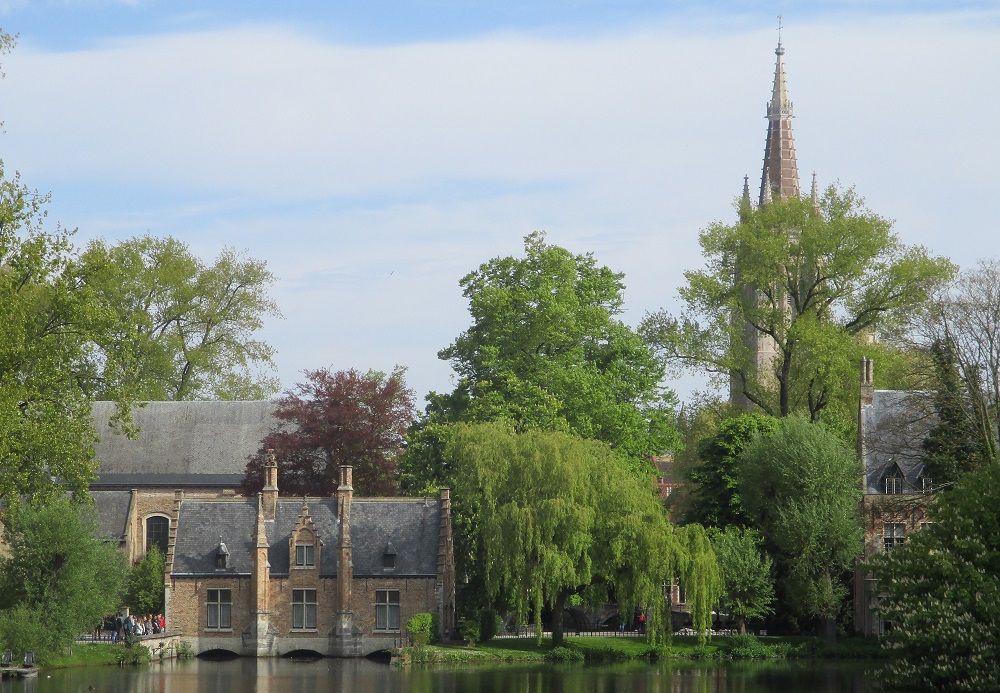 This tower was used to store gunpowder, and was located away from most other structures. Now, it's besieged by tourists.
This is part of the
Begijnhof
, an enclosed area which once housed single women, many of them widows. They often cared for the poor and the sick, but were not nuns, and took none (pardon the homonymic pun) of the vows required of actual nuns. In other words, although living communally, they were secular.
This building sits right on one of Brugge's canals.
Brugge has more swans that you can shake a stick at. But I wouldn't recommend shaking a stick at the swans. It's probably illegal.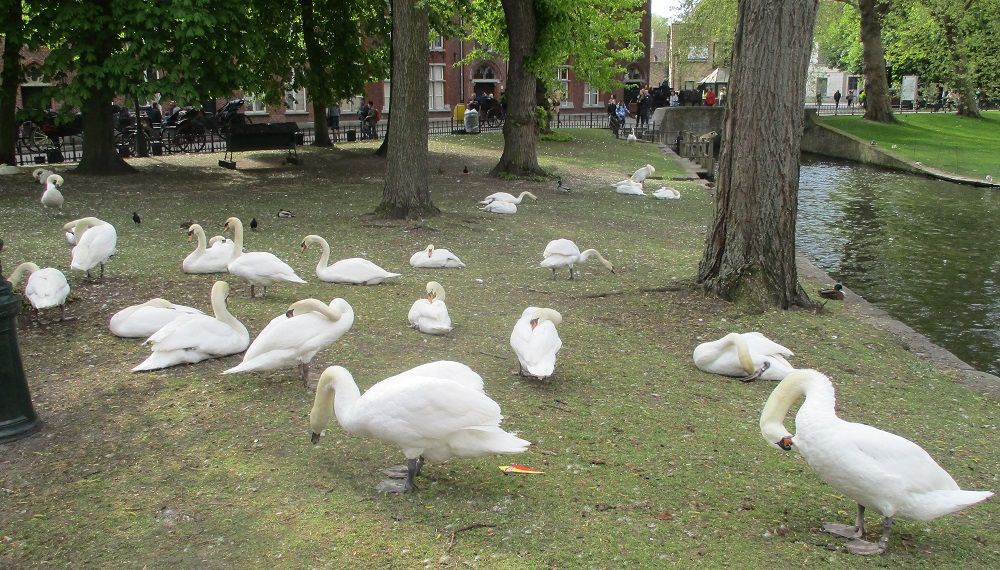 We toured the brewery known as
De Halve Maan
(The Half Moon), which I had also done 12 years earlier. Here are some old kegs, bottles and machine components in one exhibition room.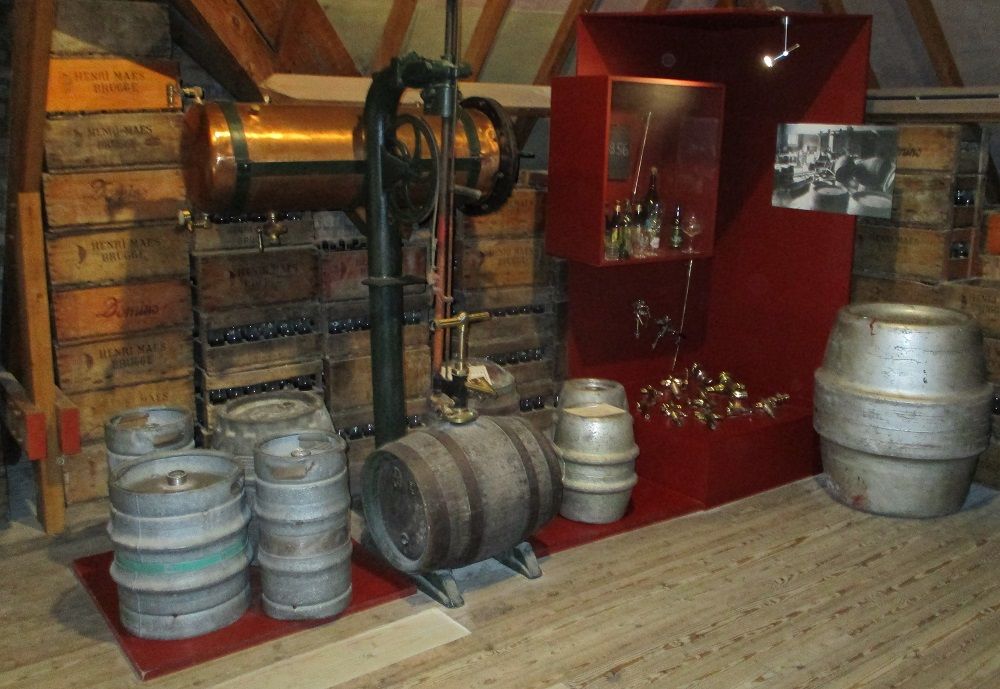 We climbed a spiral staircase to a viewing area on the roof of the brewery. Here's a view of the
Sint-Salvator
(Holy Savior) church and the surrounding neighborhood.
Looking in another direction, we see the church of
Onze Lieve Vrouw Brugge
(Our Lady Of Brugge), which is now
a museum
. If my high school French is any help, it might also be called
Nôtre Dame de Bruges
.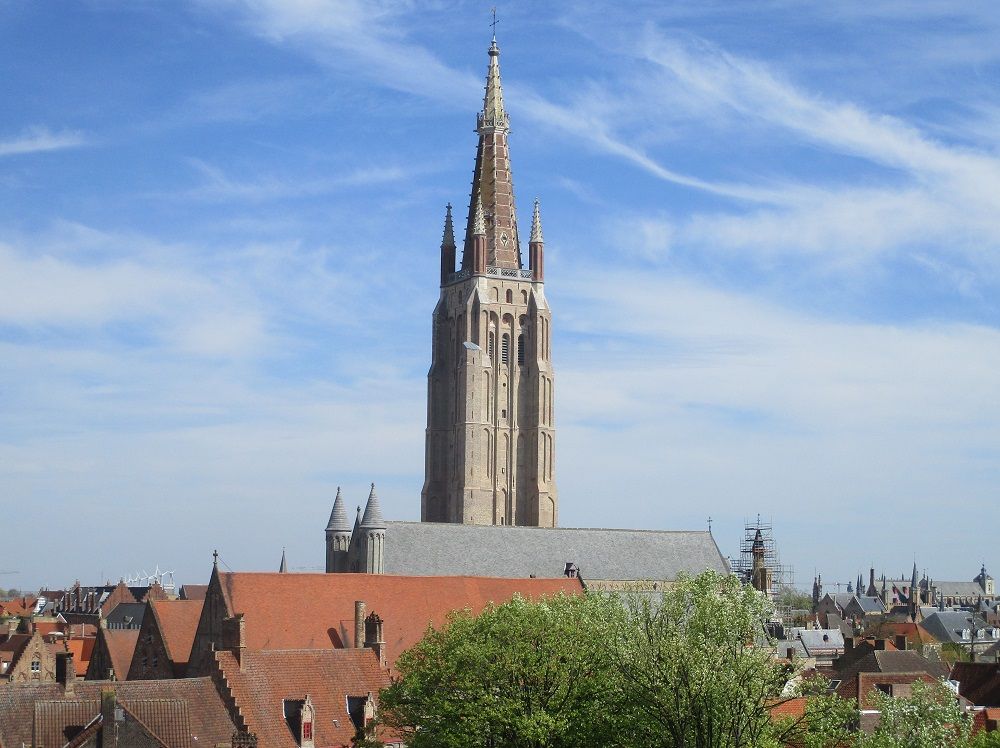 We then climbed down from the roof and through several other rooms, some of the stairways being as steep as ladders, before each receiving a glass of beer which came with the tour. If you ever visit De Halve Maan, be prepared to earn some of your calories. Stay tuned for Part 2.