After being docked in Amsterdam for several days, our ship sailed on the Ijsselmeer to the smaller city of Kampen. We then boarded buses to travel most of the way to Giethoorn, a small town in which the main thoroughfares are canals. The name translates to "goat horn". When the canals were dug, goat horns were found in the soil. To actually reach the place, we had to get on canal boats.
One reason we left Amsterdam is that this particular day was the 50th birthday of the Dutch king William Alexander, which was declared a national holiday. We would spend the day away from the even-greater-than-usual urban hustle and bustle. The Dutch people and visitors like ourselves were encouraged to wear orange, since Orange (
Oranje
in Dutch) is the name of his royal house. In a happy coincidence, I brought my orange toboggan hat, since I had expected the Netherlands to be relatively cool. I thus came prepared to salute His Majesty without even realizing it. Here's one of the houses we saw in central Giethoorn. Thatched roofs were pretty much in style.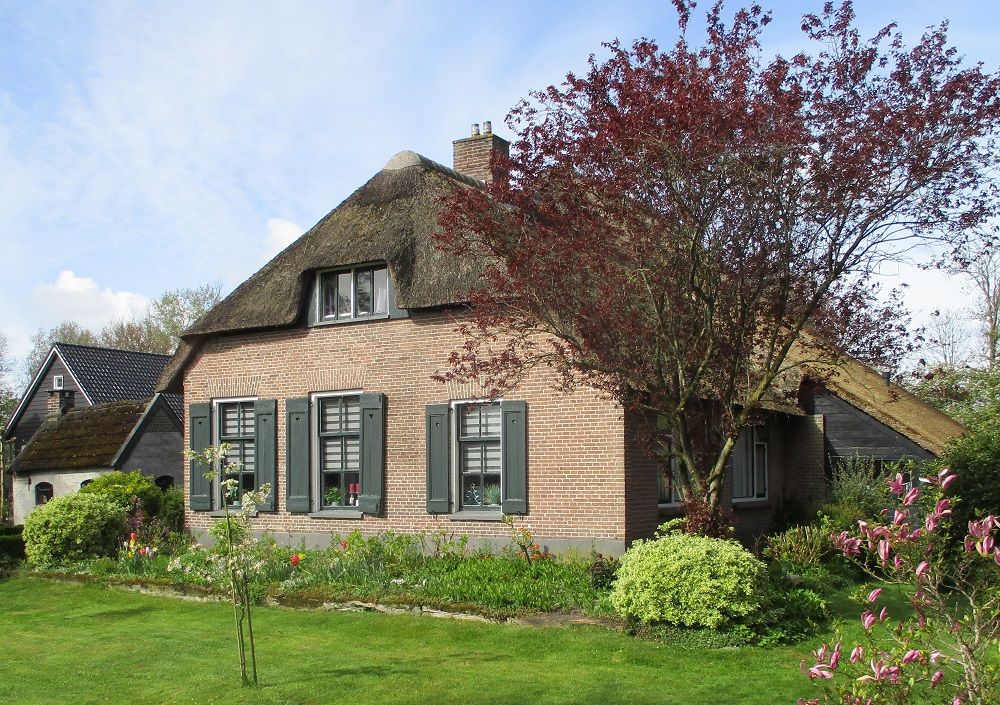 A narrow canal extends between two houses.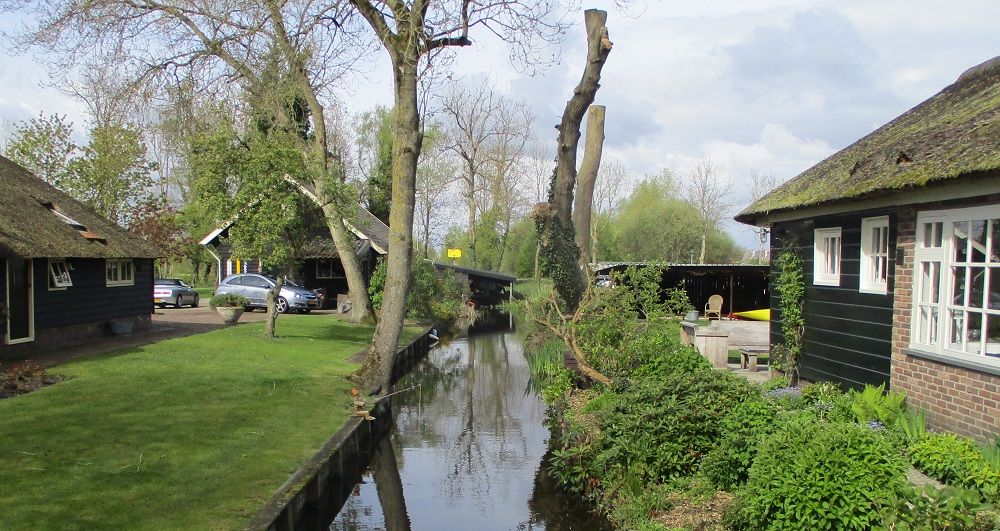 Here's one of the few local restaurants.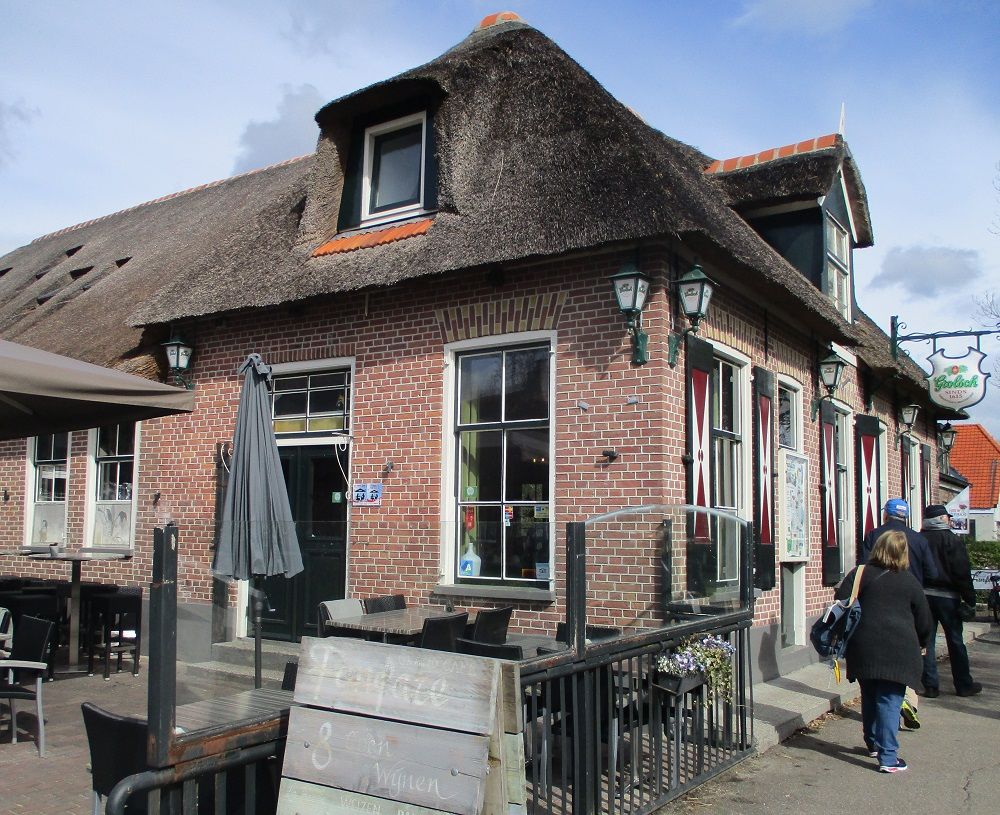 A footpath ran along one side of the main canal, while several rentable boats were tied to the opposite side.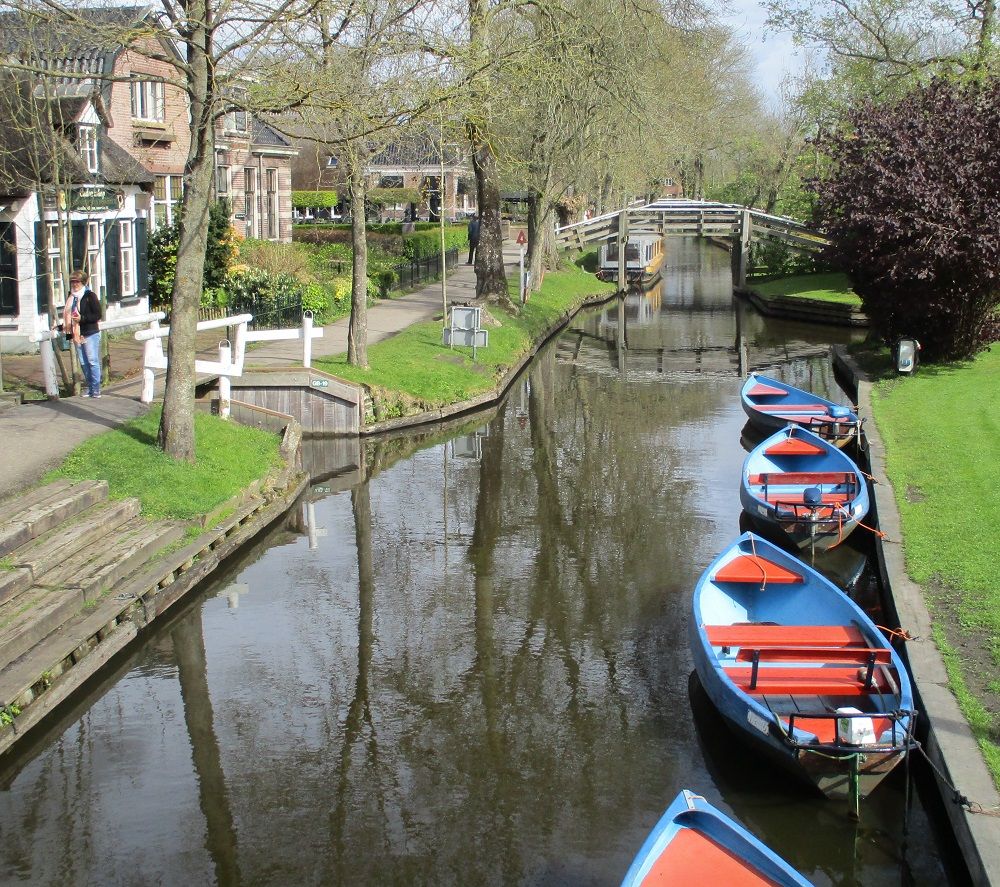 Several small statues, such as these, were scattered around the town. I think that the buildings behind them were businesses.
There were many bridges spanning the main canal. On the right, we see another statue, a bench (partially obscured by a tree) and two ducks.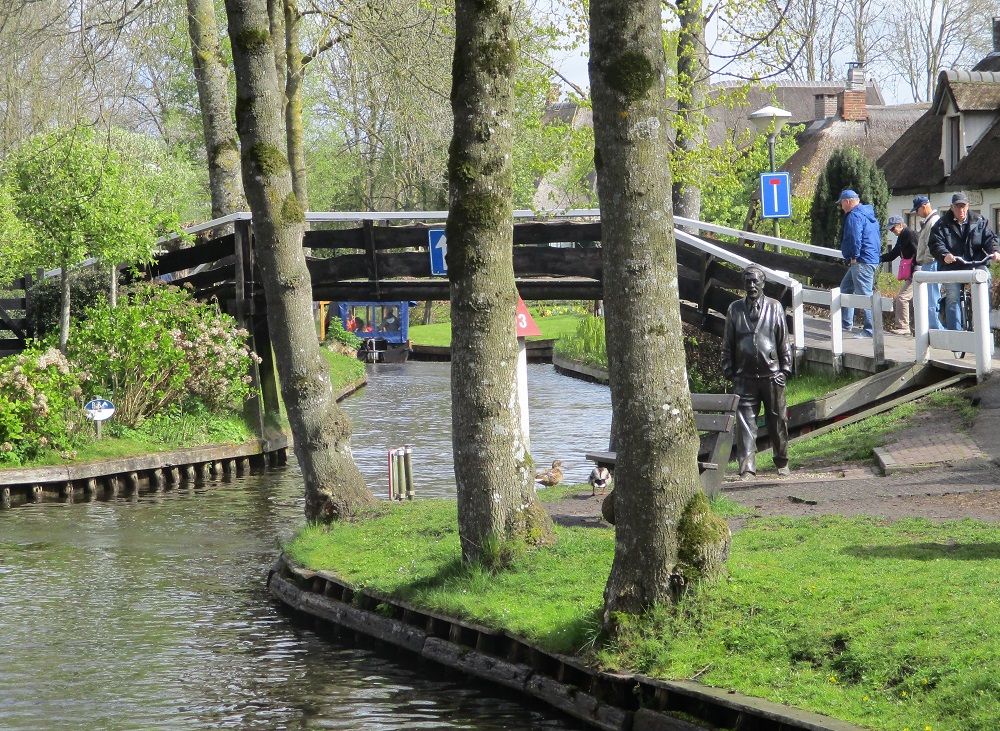 This building, which resembled Darth Vader's helmet, included a boathouse.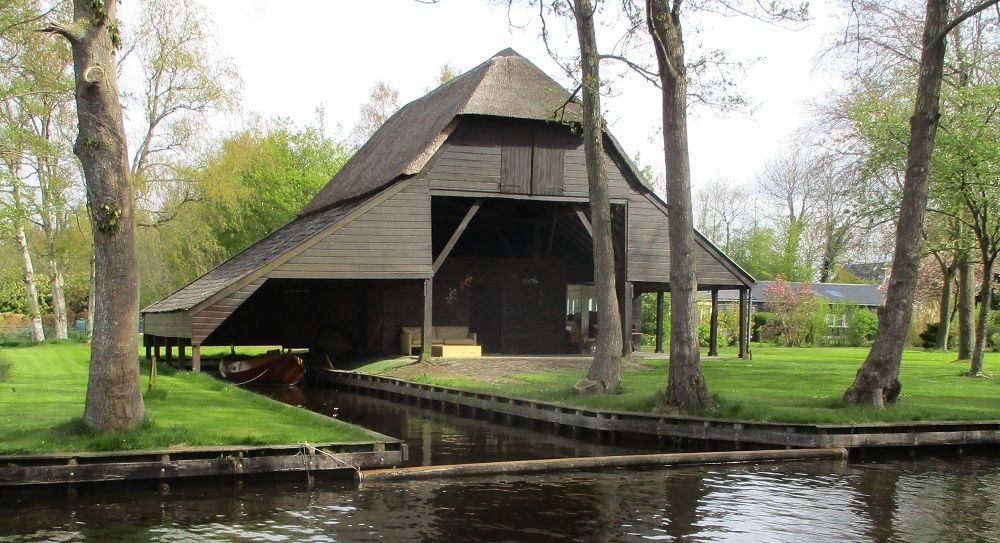 Another house along the main canal included red shutters.
In front of another house, this old tree was painted red and decorated with several objects including a goat's head, which considering the town's name, would be quite appropriate.