The third and last waterfall I visited in Ithaca was the city's namesake falls. Ithaca Falls, on Fall Creek, is located just west of the Cornell University campus. It can be reached by a short walk from a small parking lot on Lake Street, next to a neighborhood north of downtown Ithaca and west of Cornell. As I approached, I took this picture of the falls behind some trees.
I stepped past the trees and got the next shot. As you can see, I wasn't alone.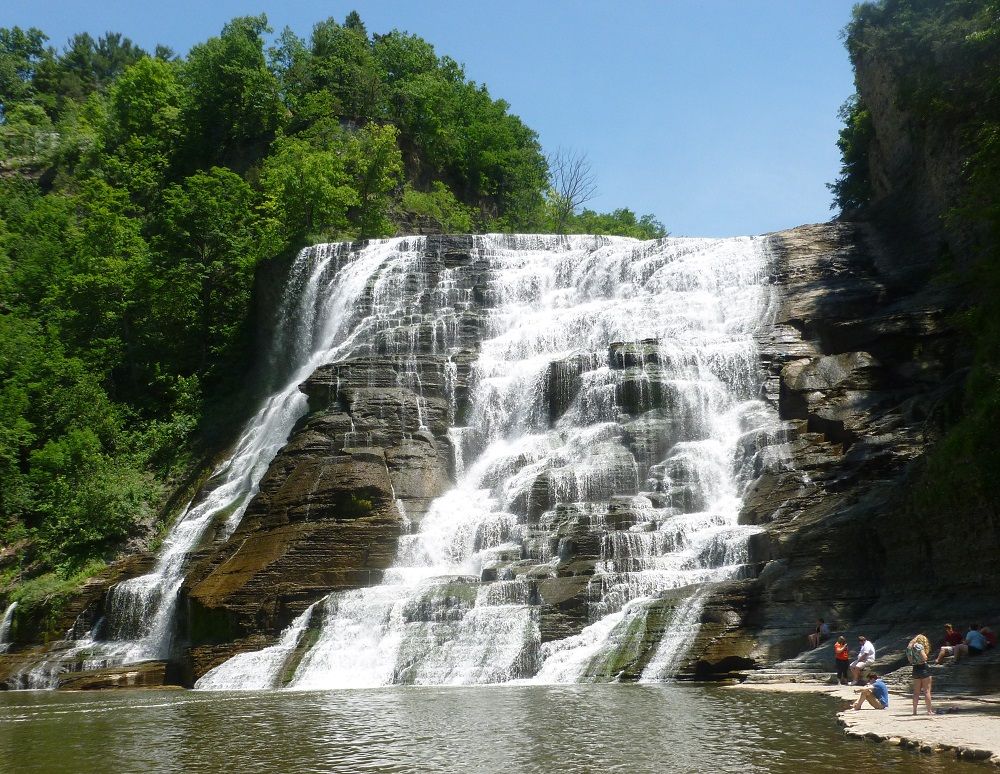 Here's the north face of the canyon just below the falls.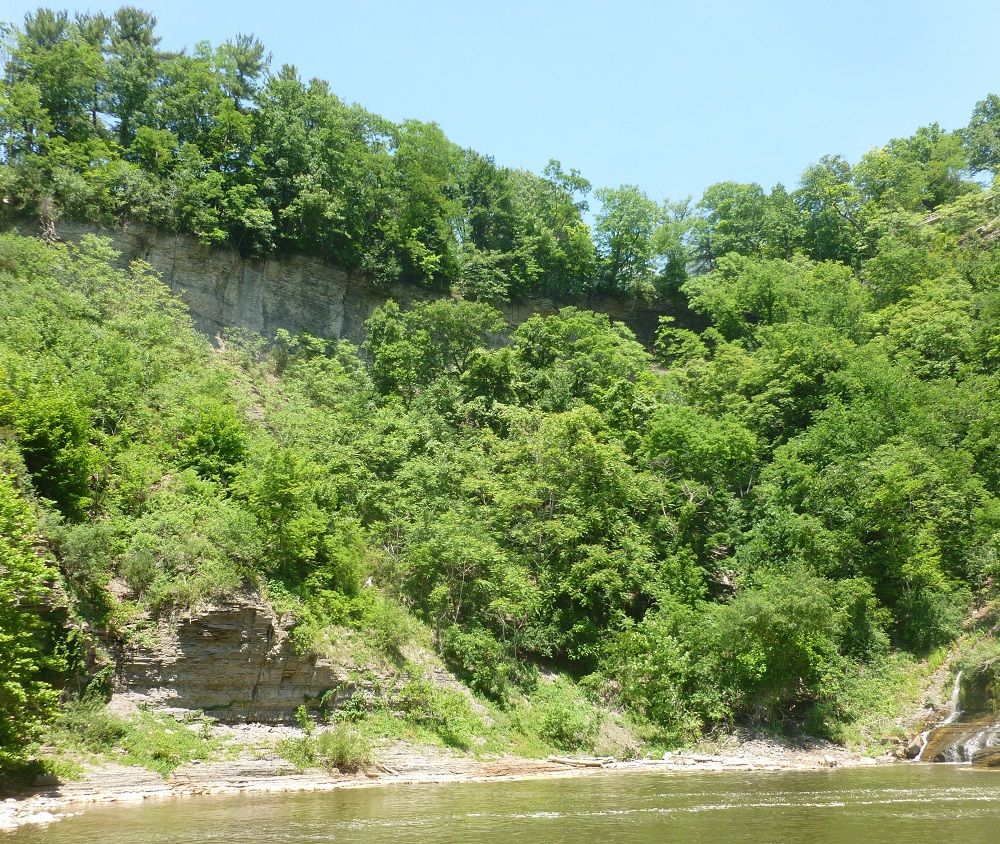 I got a bit closer to the south edge of the falls.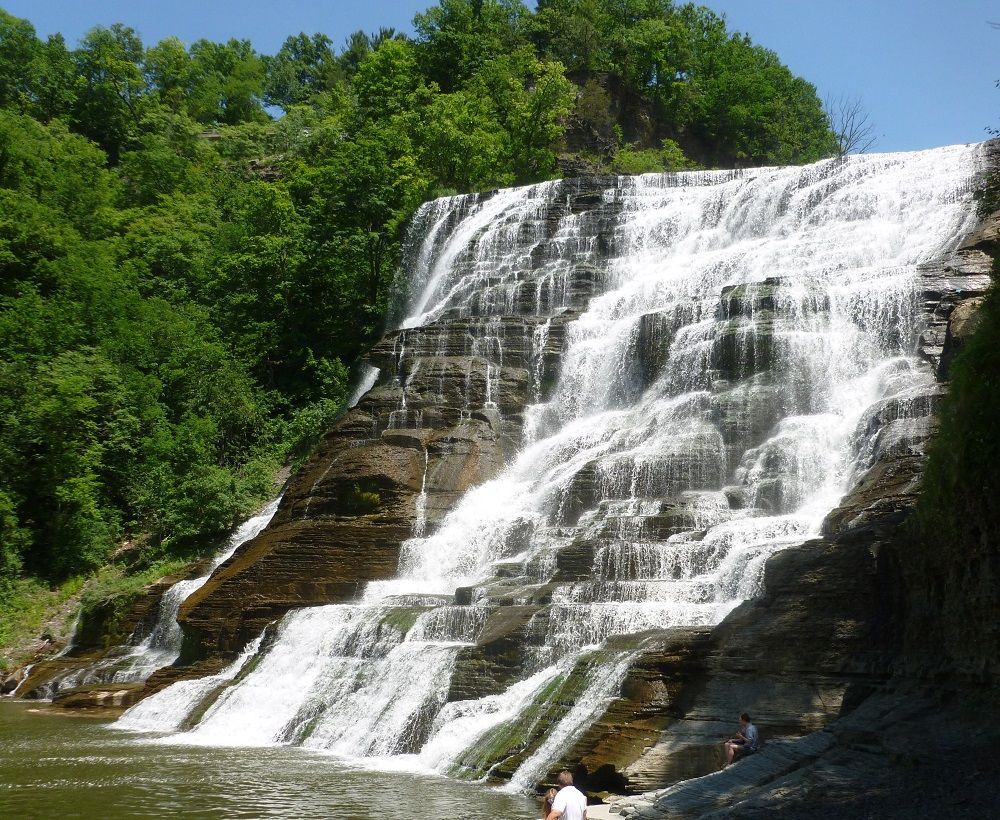 On my way out, I took a shot of this cairn.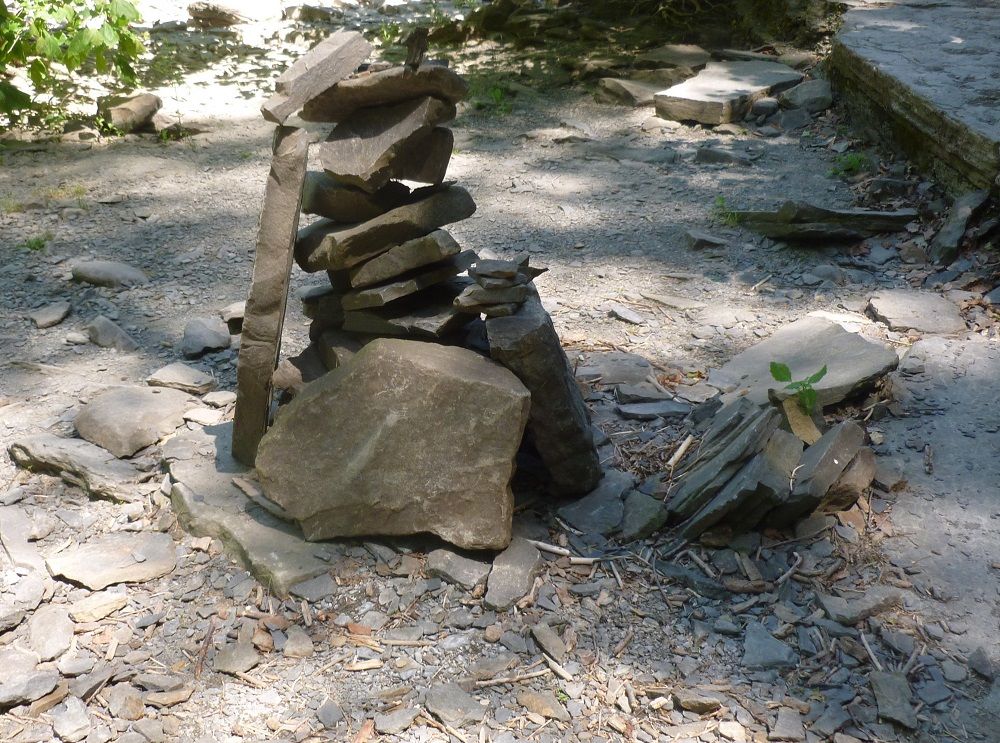 For more about Ithaca Falls, go
here
,
here
,
here
and
here
.