I recently passed through Union Bridge, Maryland and made a brief stop at a museum run by the
Western Maryland Railway Historical Society
. The
railway itself
was in business from 1852 to 1983. A section of it running westward from Cumberland, MD became the
Western Maryland Scenic Railroad
. Another part near Hancock, MD was stripped of its tracks and converted into the
Western Maryland Rail Trail
. There wasn't too much stuff outside, so I only took two photos.
These four cars, including a caboose, sit on a side track. I included a bit of the main track to the left.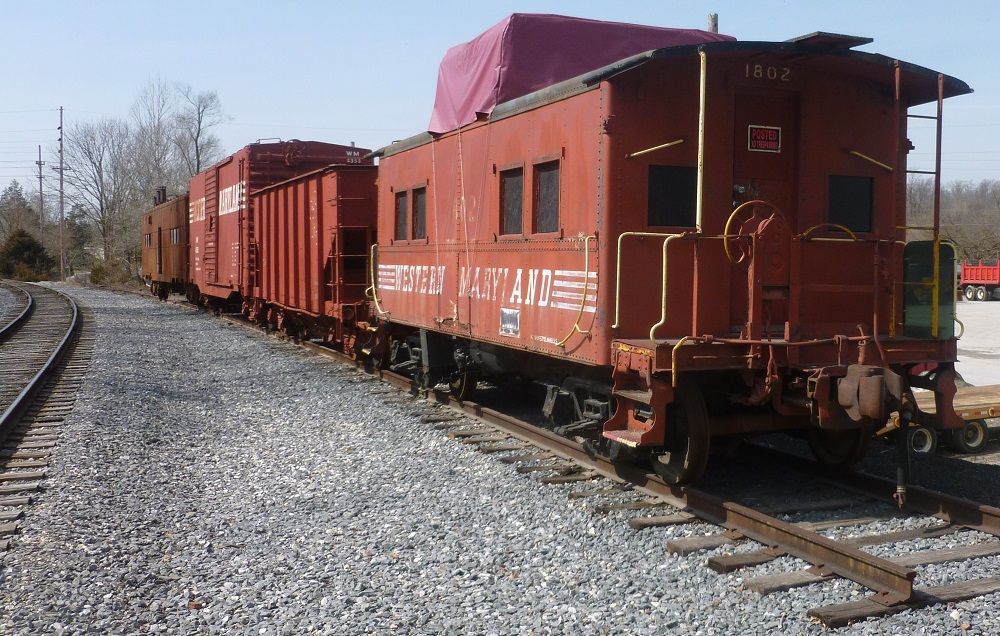 Two passenger baggage carts sit on the platform next to the museum building. The above-shown caboose is in the background just behind the signal pole.