On the way back from Lecce to Polignano a Mare, we swung by
Ostuni
, a town that sits on a hill about 5 miles from the Adriatic coast. There weren't too many things to photograph in this town, but it did give us a chance to walk off some of that pasta we'd been eating. We proceeded from our bus's parking place to the main square, and then to the cathedral, a walk that was mostly uphill. The square includes the column of
Saint Oronzo
, said to be the first bishop of Lecce.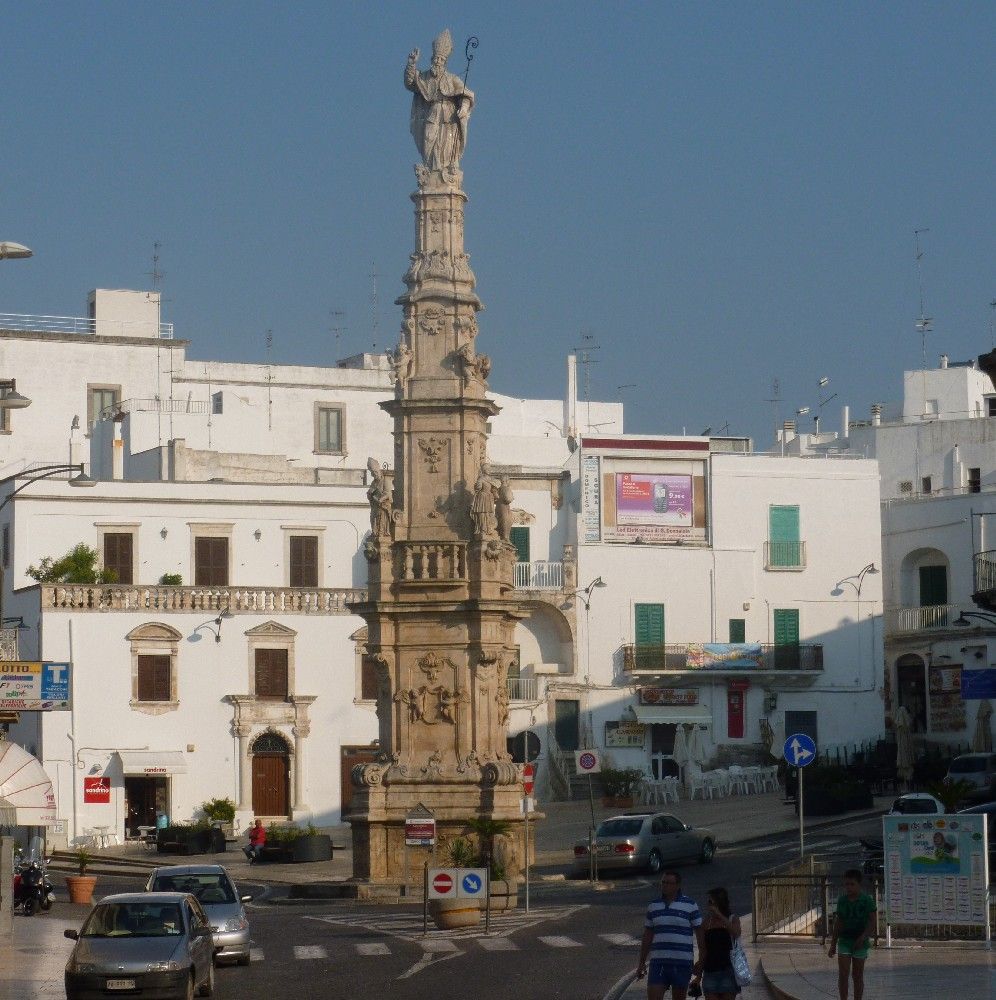 Here's part of the front of the cathedral: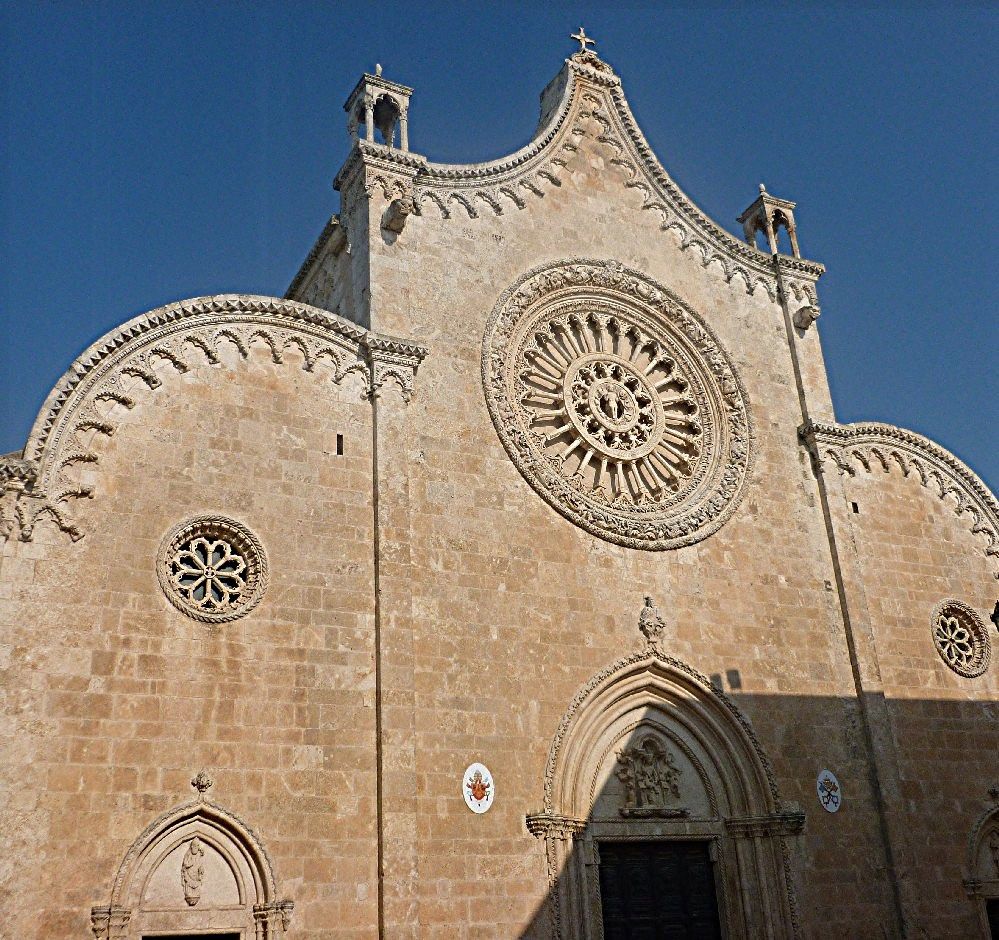 From an overlook not far from the cathedral, we could see all the way to the Adriatic.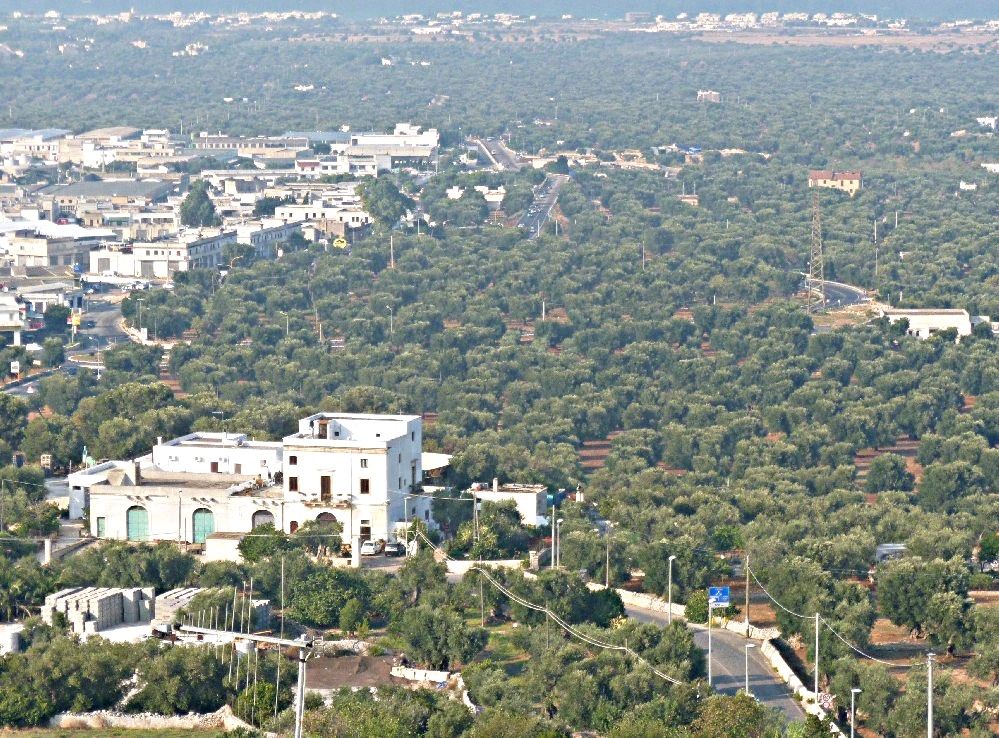 The Apulia/Puglia region has a lot of flat land, unlike the other parts of Italy I've stayed in. Southeast of Ostuni toward Lecce, there were several ridges that seemed to parallel the coastline, but except for our visit to Ostuni, we stayed on the coastal plain.