...is not what the government or the people owe to our respective monetary creditors, but what we owe to those who made the ultimate sacrifice to keep us free. At least two political cartoonists have understood this truth.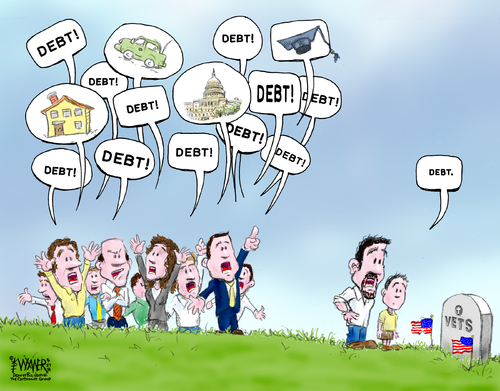 We incur this debt because, as related in a familiar poem,
it is the soldier
who gives us our freedoms.